I'm not an author, but I am a writer and I'm going to talk about a pretty common topic/question that writers get so don't expect anything ground-breaking here.
Anyone with a passion has at some point been asked "why." Why do you write? Why do you paint? Why do you fix cars? Why do you go to work each day? Everyone has their own answers, something that drives them. It could be internal, external, a mix of both. A person might slave away at work for the family just as easily as an artist slaves away at a painting because of expectations.
There is a stereotype that sometimes people like me take cubical jobs for the stability and then everything is happy forever. Sure, the stability is a huge part of it, it is certainly nice to know that for 8 hours of work I'll get 8 hours of pay. I got into a twitter fight with an "arteest" type who essentially told me all cubical jockeys were cunts who expected life on a silver platter.
Needless to say I no longer buy his stuff or go to his site at all.
But I digress. Engineering is a passion of mine and luckily one in high enough demand that I can use it to fund my more creative endeavors like writing and going to sports games in an increasing number of scarves. I'm lucky that I can enjoy going to work long enough to not go crazy. Not everyone is lucky like that.
Every economy has two sides: creator and consumer. If you are an artist and all you do is mock and bash middle America, your consumers, you're pretty much a cunt. There is more to life than a pay cheque and day-in and day-out the grind gets boring. We look to artists to provide. I'm fairly confident that most people like me are more than happy to pay for escapism. Yet I constantly see creators complaining that we want it free, or treat them poorly. Maybe I surround myself with decent people but I rarely hear engineers talking about how artists don't deserve to get paid. I rarely hear CAD designers talking about stealing music.
I do hear it from a lot of people who'd rather not resort to it. People who illegally download the CDs to afford the concert ticket. I won't defend their actions, but I rarely see people download something because "Fuck the artist, man!"
And it is just that, people who spend five days a week in a cube often are the people who need and want escapism the most. Are the most willing to pay for that hour or two in bed next to a loved one reading a book or listening to Starbomb's newest album.
My writing comes from a different sort of escapism. It was an escapism of school, of bullies, of social insecurity. It was also an escapism from what teachers wanted me to read. Dull, dry books that were better for putting young boys to sleep than engaging them with the arts.
Too often I was told I should read literature instead of genre so I chose to hate literature and create genre. I wanted to write stories about knights and dragons, about hidden languages and magic, about nations at war and getting the girl.
My writing filled a hole left by the constant demand of school to read things deemed "important" or "significant."
Things deemed "important" and "significant" rarely contain dragons.
Just saying.
My first book is lost, it was last seen on a 3.5″ floppy. My next one was probably right beside it. Everything after that is saved. I have it on this computer I am typing on right now. That includes
An insane Harry Potter knock off if instead of magic it was ROTC on crack
A nihilistic sci-fi take on World War I set in space
A Forest Gump-esque take on vampire novels
Several dystopian war novels
A rehash of the nihilistic WWI novel set in a PMC operating inside western China
Several hundred ideas for a series of slap-stick short stories involving "Percival Mellowfeather" a joke shared among a group of friends
Project XIII – my successful attempt at NaNoWriMo in 2012
Project XIV – my unsuccessful attempt to turn PXIII into a real novel
Noortland
Noortland was something strange. Probably my first foray into "Dark Fantasy," a place I am still firmly rooted. It is based off a particularly thrilling game of Civilization III I had back in highschool. It involved Lammert, a ranger; Alexandrine, a vampire rogue; Antonius, a wolfman; and their quest to overthrow the vampire King Constantine on behalf of his brother, Valentine – Alexandrine's father.
To be fair, it was kind of shit.
To be honest it was total shite on a stick.
That's where we come to Project XV, which has the working title "Sun-King" (and it is still a working title).
Sun-King is, in so many ways, is Noortland given new life. The maps are similar-ish, the settings are similar-ish, the characters are similar-ish.
Project XIII struck a chord with me, I knew that I wanted to write in a darker tone, I wanted to write from the perspective of characters that were not all good but not all evil. Like Noortland Project XIII was heavily based on an experience from a video game: namely that evil characters in a rail-roaded video game are still inherently treated as good. In my own case, my back-stabbing rogue who was an embodiment of the Void (death) was still treated as the great hero so long as I kept killing dragons.
I was infinitely amused at character's willingness to trust me in story missions but on the flip side, essentially had to play two characters – my character outside of missions, killing and plundering all the way; and this second character, honest and trustworthy inside the story. So Project XIII was about two characters stuck in one body, one wholly good and the other wholly evil. Plus it involved Ice Elves, which I think are decently rare.
That was fun.
Project XIV… I don't really remember anything from project XIV.
So in 2013, when I got laid off, I took a chance to start writing again. Having recently quit writing my serial, Baltikja, on the Paradox fora I had some free time and a willingness to write. A passion and a drive.
I wanted, I guess still want, to finish this.
From August 2013 to June 2014 I wrote Drafts 1 and 1.5. Draft 3 was written from December 2014 to January 2015. I documented some of that process here making sure to stop in just about every single day.
Project XV is Noortland re-imagined, re-invigorated, and the proportions blown up. It is written from my perspective, seen through my lenses and informed by who I am. All the characters are slices of myself or people I know. The interact with each other, with their world, and more importantly with me.
Because I don't write for you, dear reader, I write for me. I write for years lost to reading trite that I  despised. Years spent reading pseudo-intellectual new-age bullshit for the appeasement of high school teachers rather than my own curiosity. Years spent away from fantasy and genre and buried to my neck in things I didn't enjoy.
So my apologies to Mr. Albrecht, if he is even reading, I liked your class. I liked working with you in theater.
But holy shit, to my English/Reading teachers in High School – fuck you and the horses you road in on.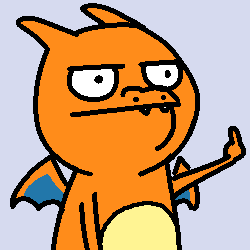 I write, primarily, then to make up for lost time. So it is no surprise then that Sun-King involves Einar, the ranger; Rozenn, the immortal knight; Pallas, a wolfman from the highlands; and newcomer Gwennerch, a witch from a far-off land. It is no surprise that A work of my youth is finally so close to life. So close to publication that the younger me is starting to emerge again.
I have found new first readers. I hope that within a month I can begin the last bit of editing before I send the draft off to copy editing and then, maybe, start the hunt for an agent or finish putting it together for self publication.
Who knows?
I certainly don't.
I just write for the fun of it all.