HOWAY!
I don't know how but as I write this it's 6:00pm Newcastle time, I've had more pints than I can count, and mostly of those were free… and I find the more pints I have the more of a Geordie accent I pick up.
Let's start from the beginning.
9:50am Feb 21, 2019 I ditched work to make a delivery at Roush, By 10:15 I was on the road back home to shower, change, then relax before heading to the airport. Flight starts bumpy over Lake Eire and again rough as we head out over the Atlantic, but other than that it was pretty smooth and I think over the 7 hours I got about 3 or 4 hours of sleep, non of it continuous.
As we approached London, there was no way of telling how high we were as the whole area was buried under fog: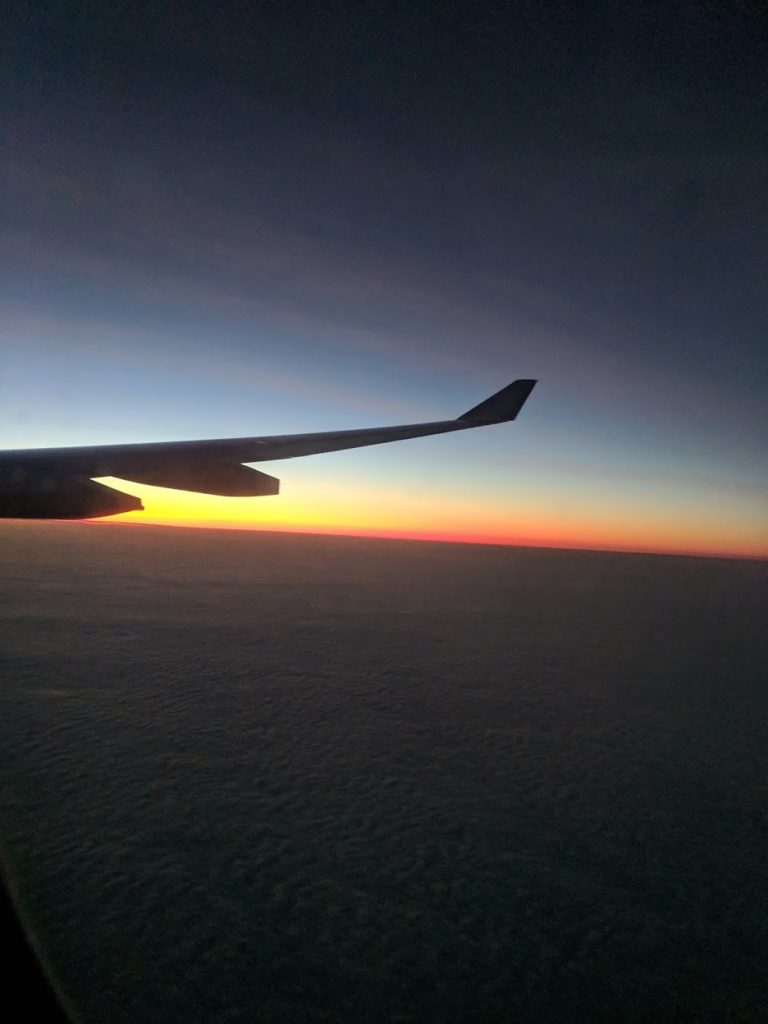 This photo was taken at 1500~2000 feet: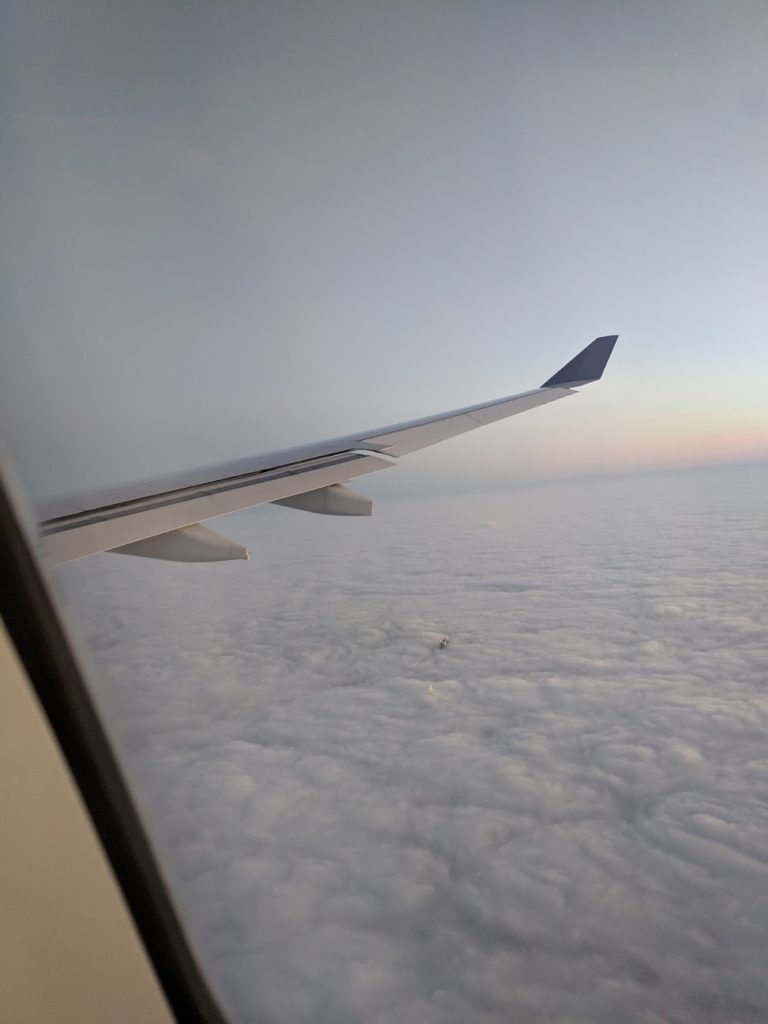 If you look carefully, there are towers poking out of the "clouds".
After landing in Heathrow I took the Tube 1.5 hours to King's Cross, and then the train another 2.5 hours to Newcastle. Along the way my phone died, but not before I snapped this: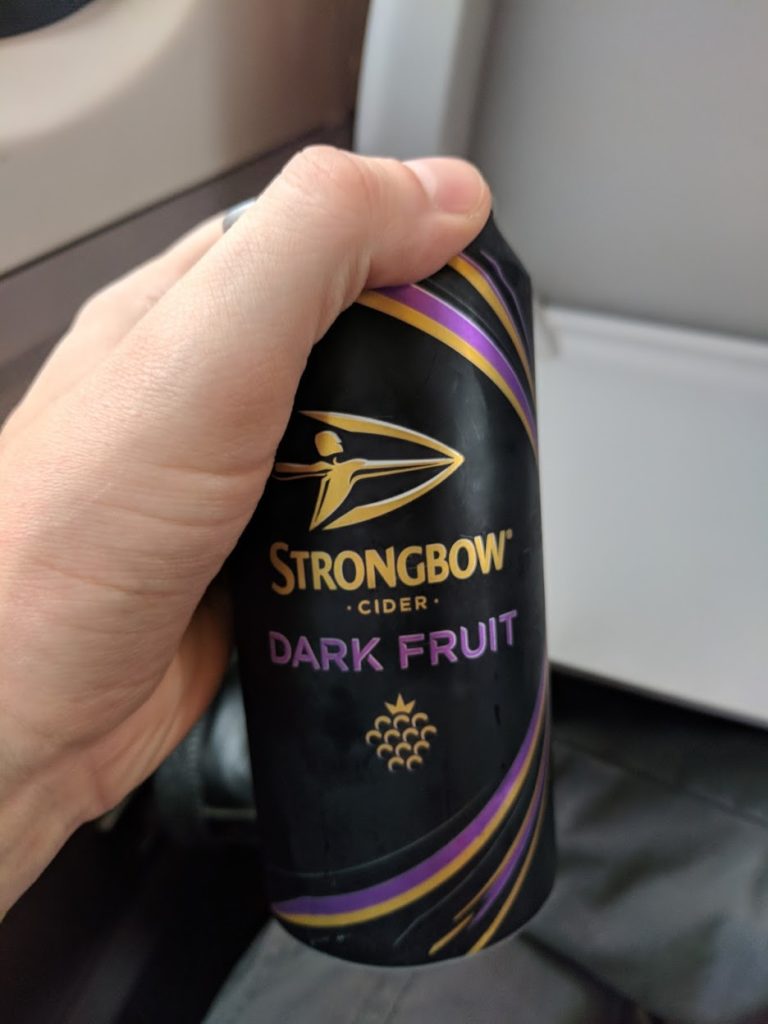 Which I grabbed at 9:30am, giving the poor girl working the trolley a laugh.
Eventually I made it to Newcastle proper, dropped my bags off at the hotel while they made up my room, and explored the city, including heading up to the stadium to grab my tickets from the box office. While I was up there I stopped at the Strawberry, the pub across the street from the stadium and the Irish Center (for some help with the Celtic game).
The next day (today as of writing) I had to recreate all that, starting with my base of operations until I head into the Lake District: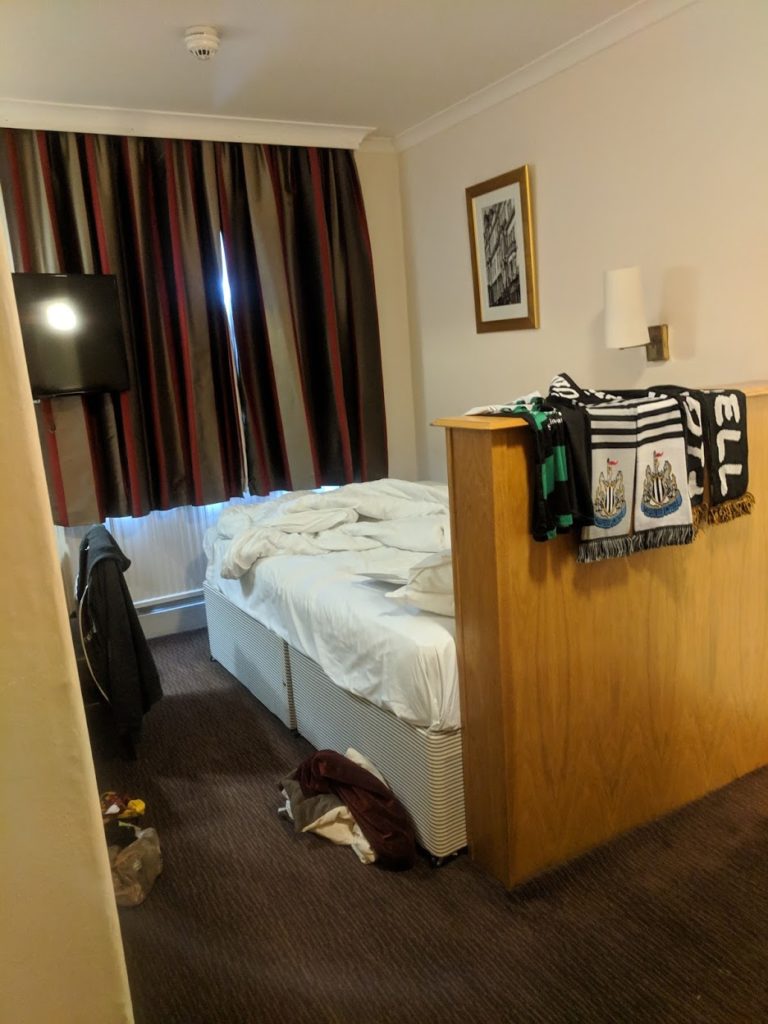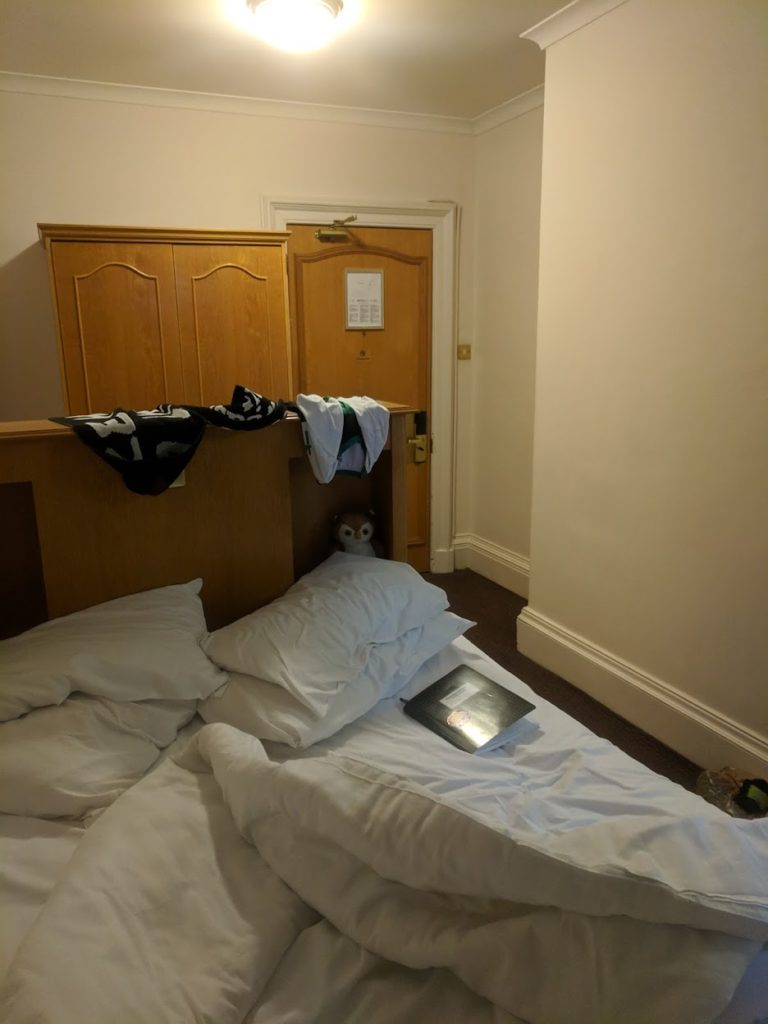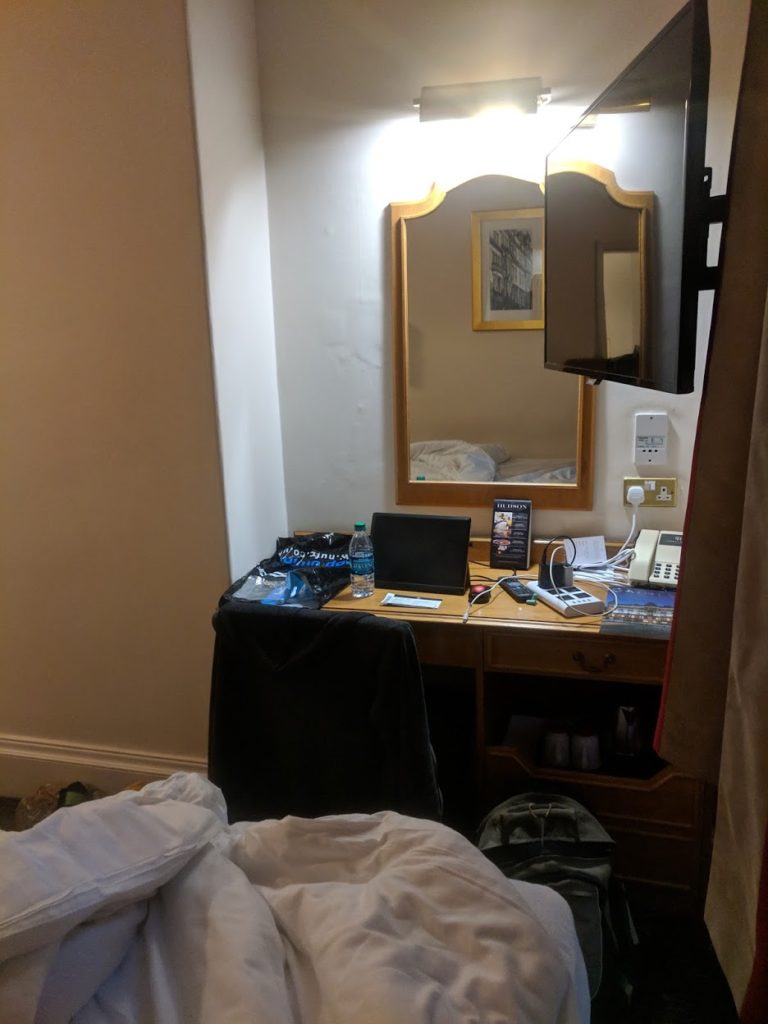 Snagged one of these from the Strawberry: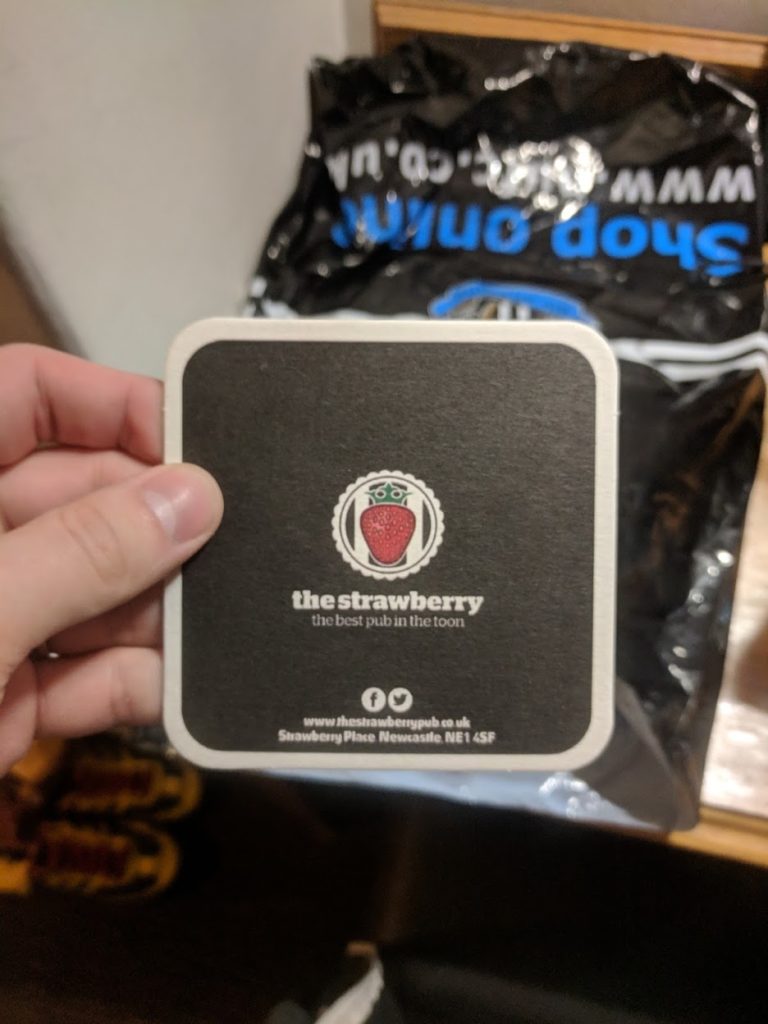 British bathroom light switches are on the outside and I forget every time: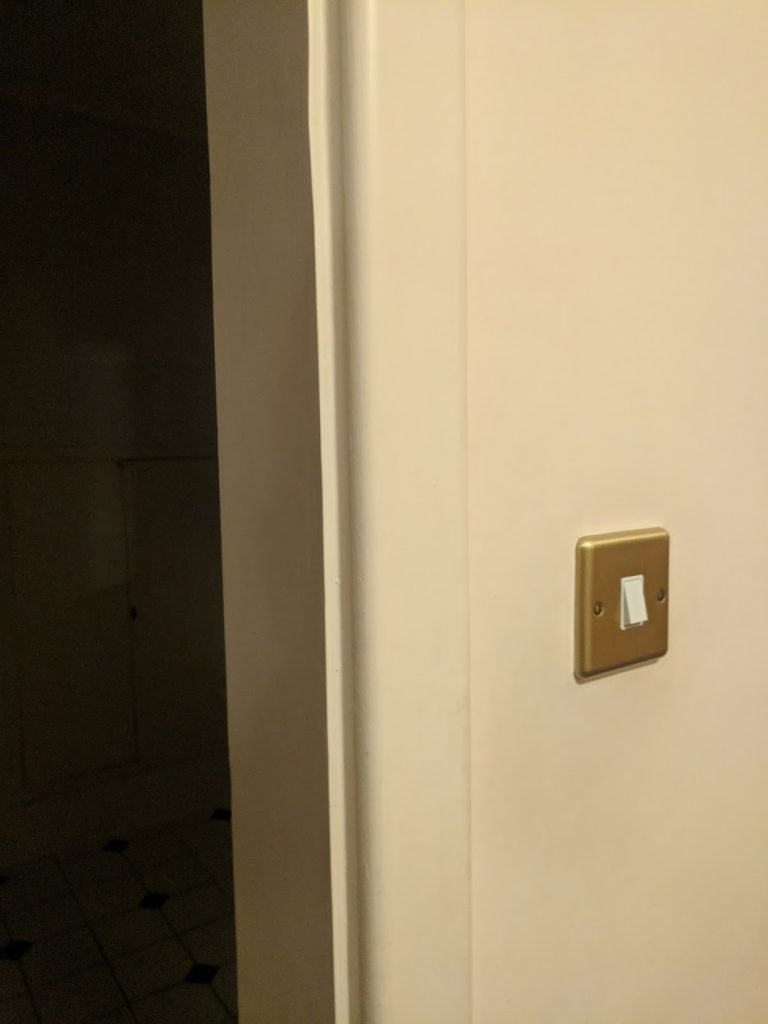 View round the corner from my hotel: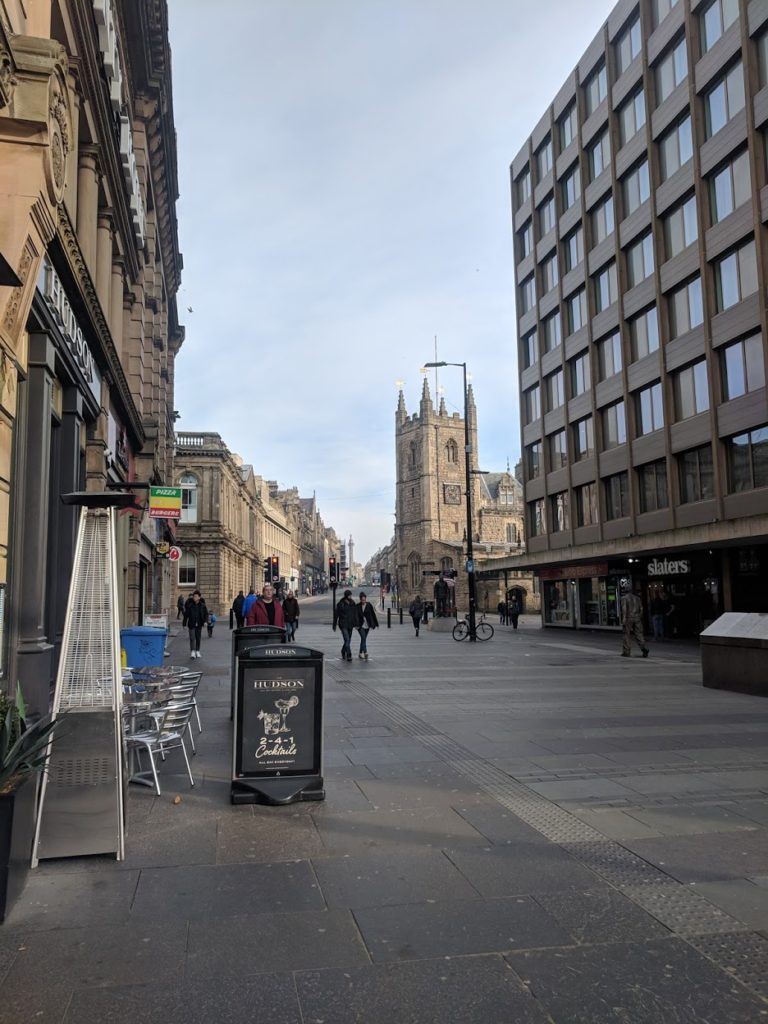 The Chinese gate on the entrance to Chinatown and toward St. James' Gate: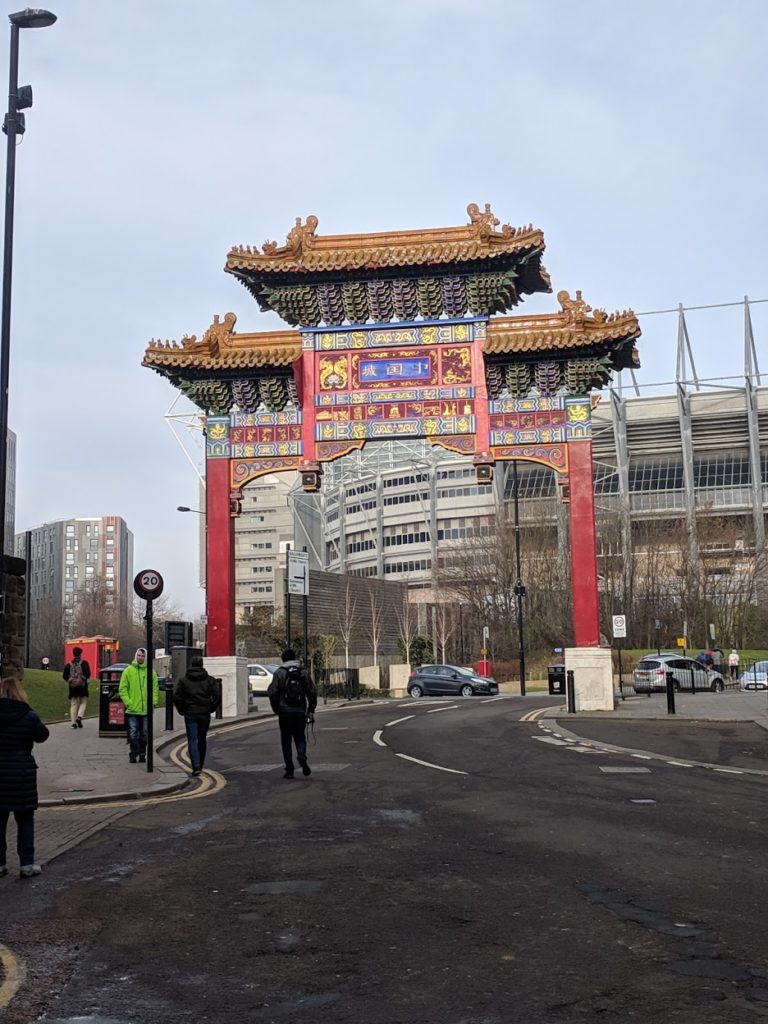 Some shots of the stadium: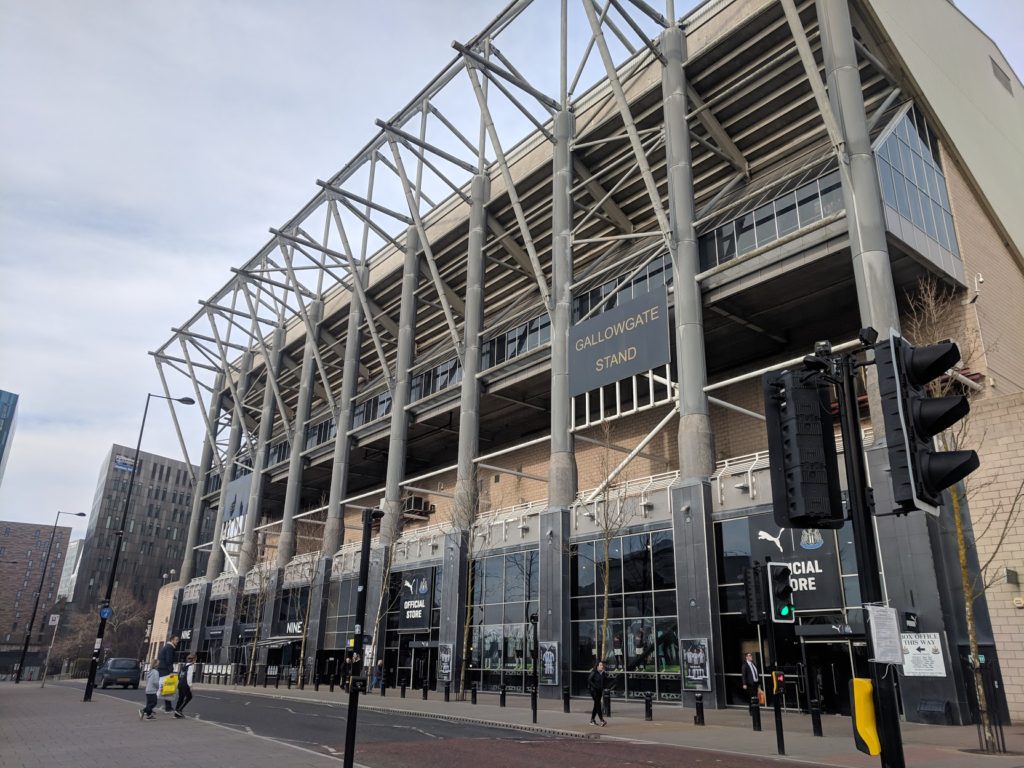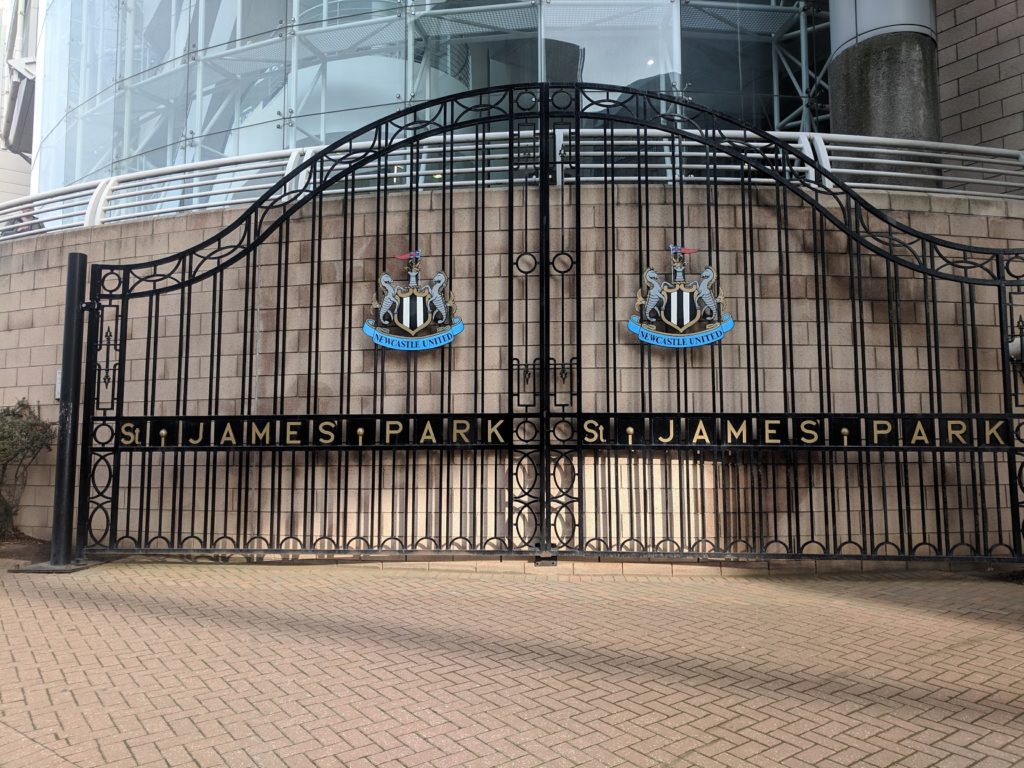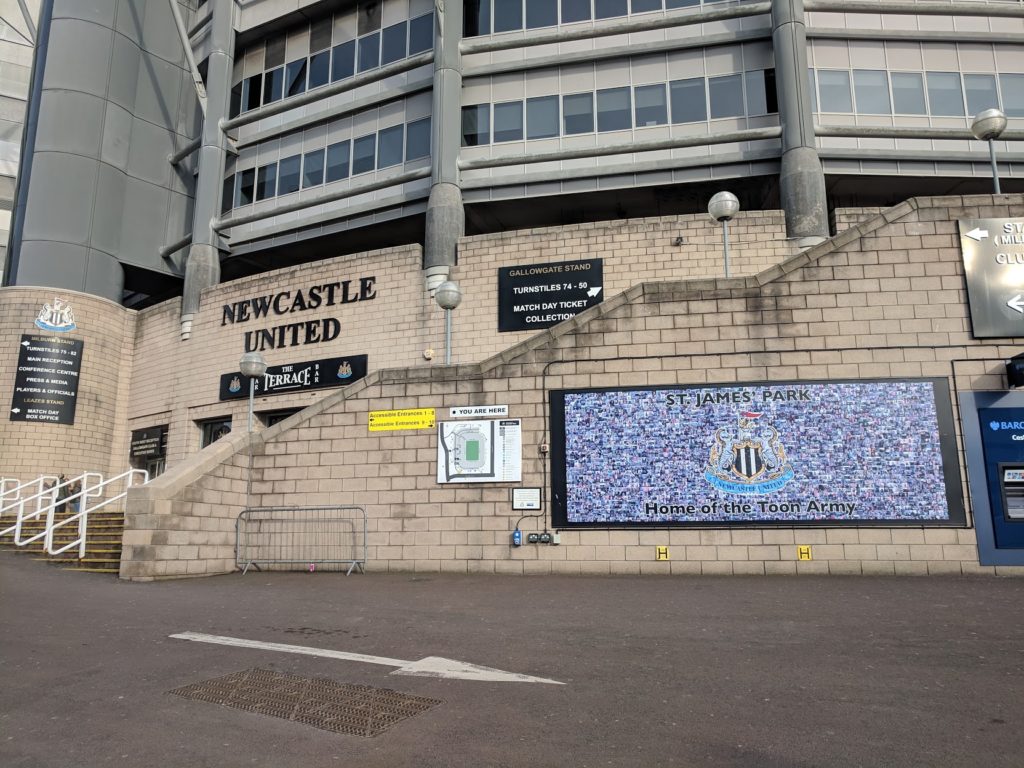 Sir Bobby: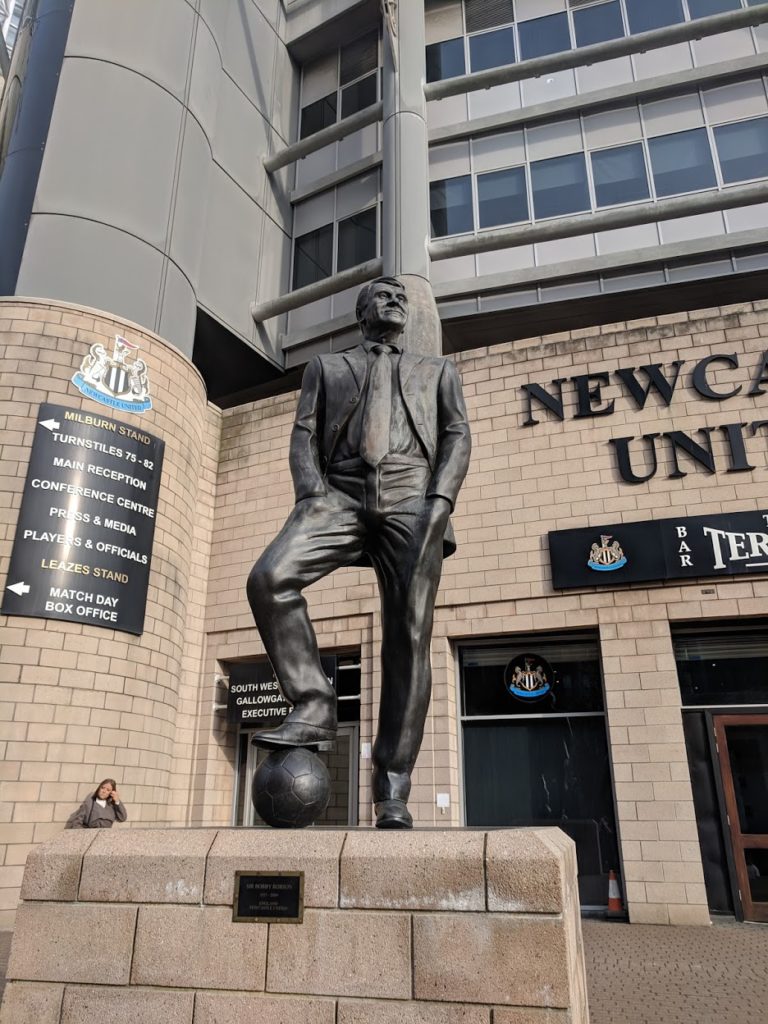 Alan Shearer: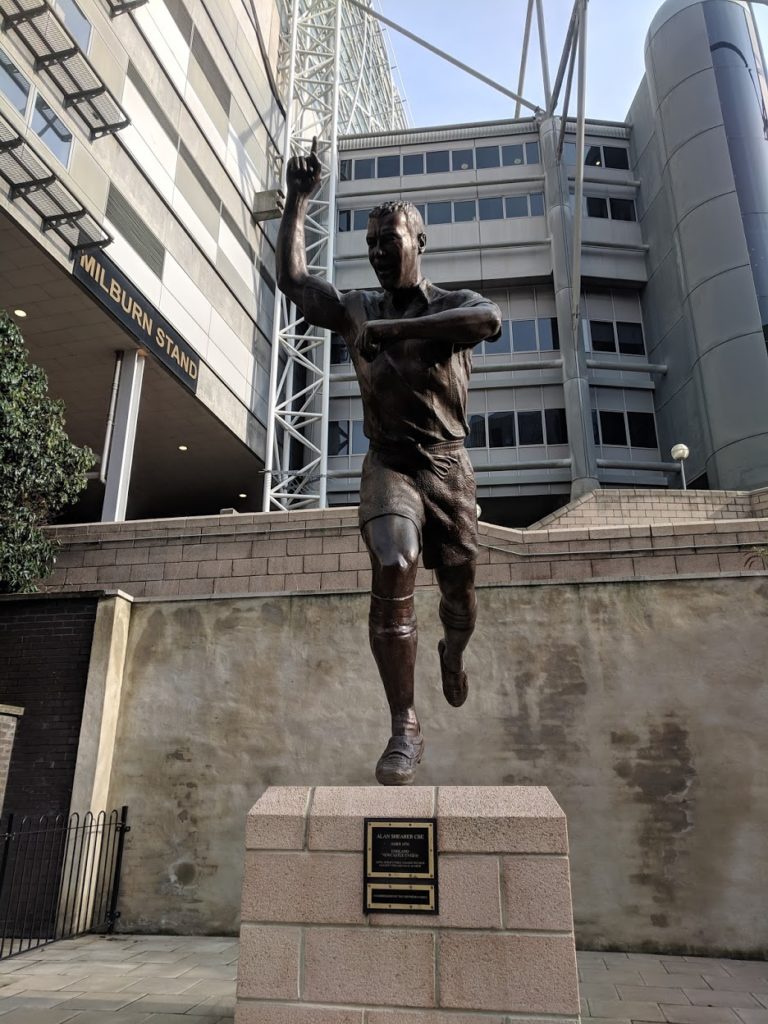 And of course the Strawberry: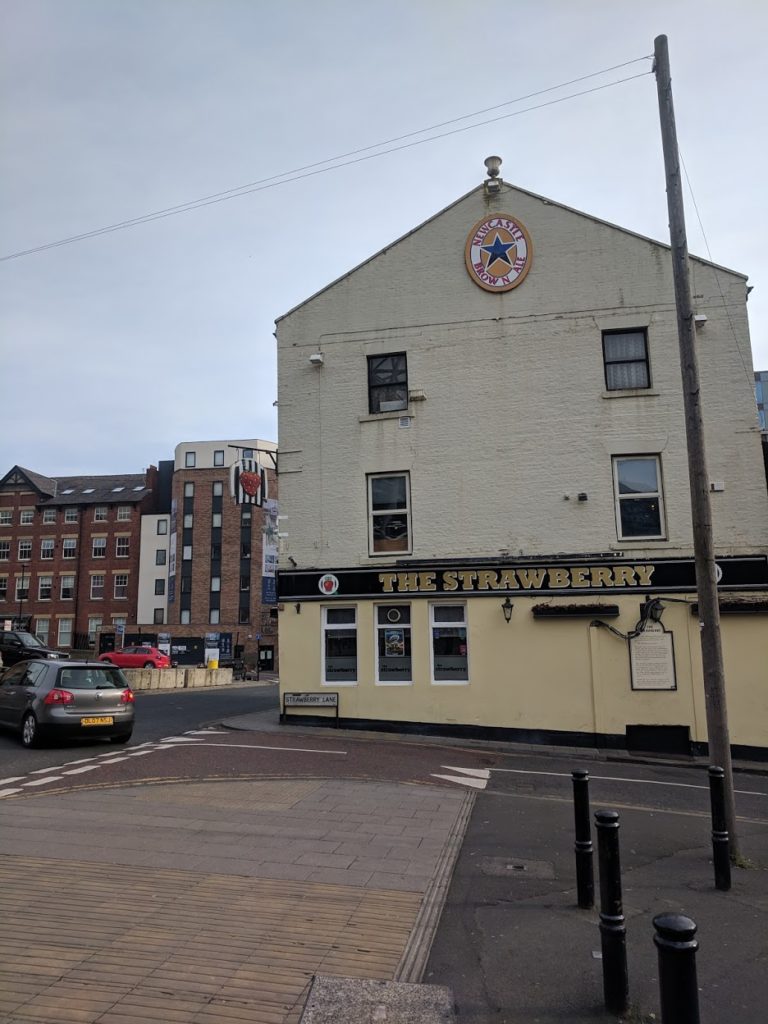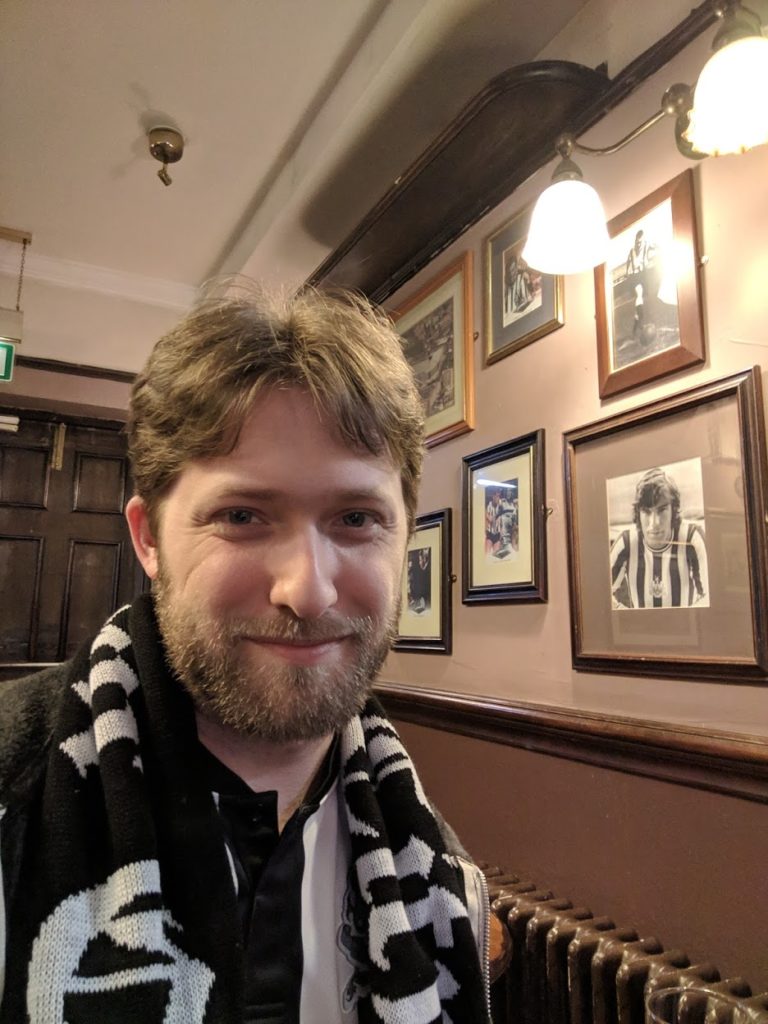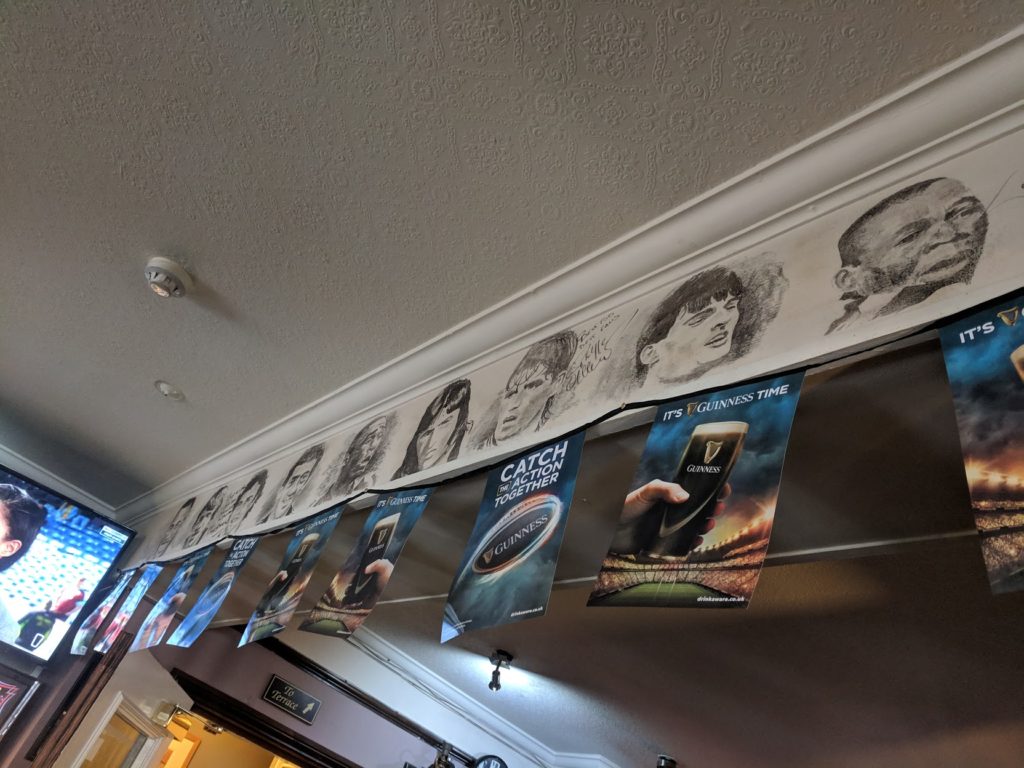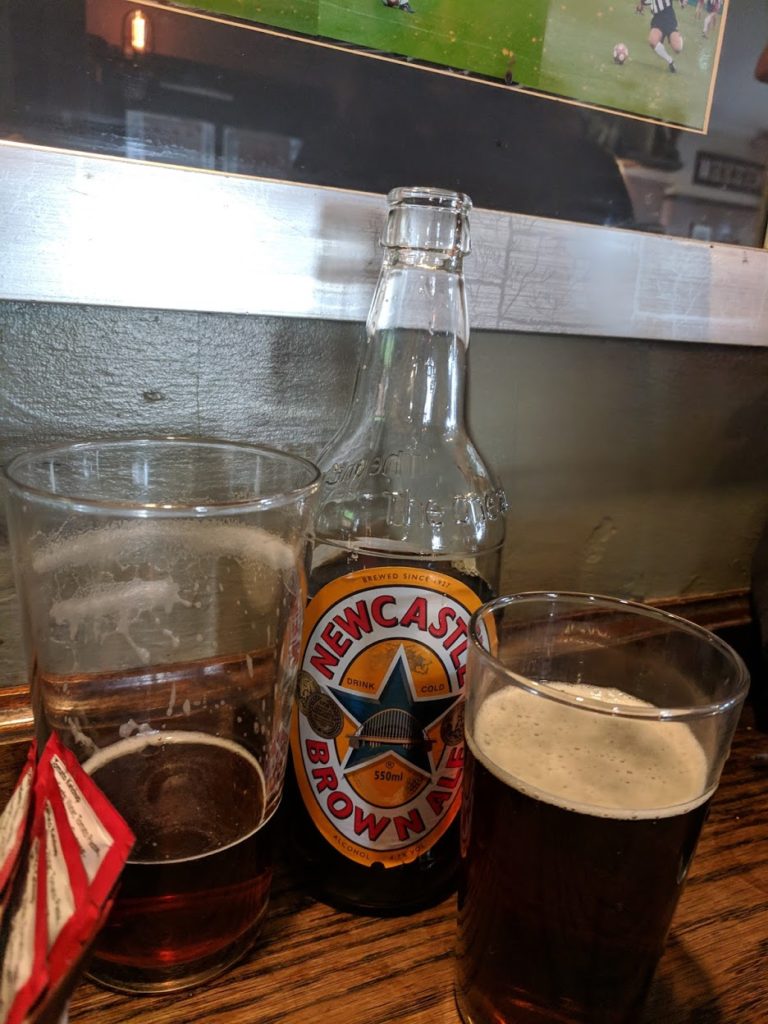 I got adopted by some locals and headed over to the Nine, the bar at the stadium proper: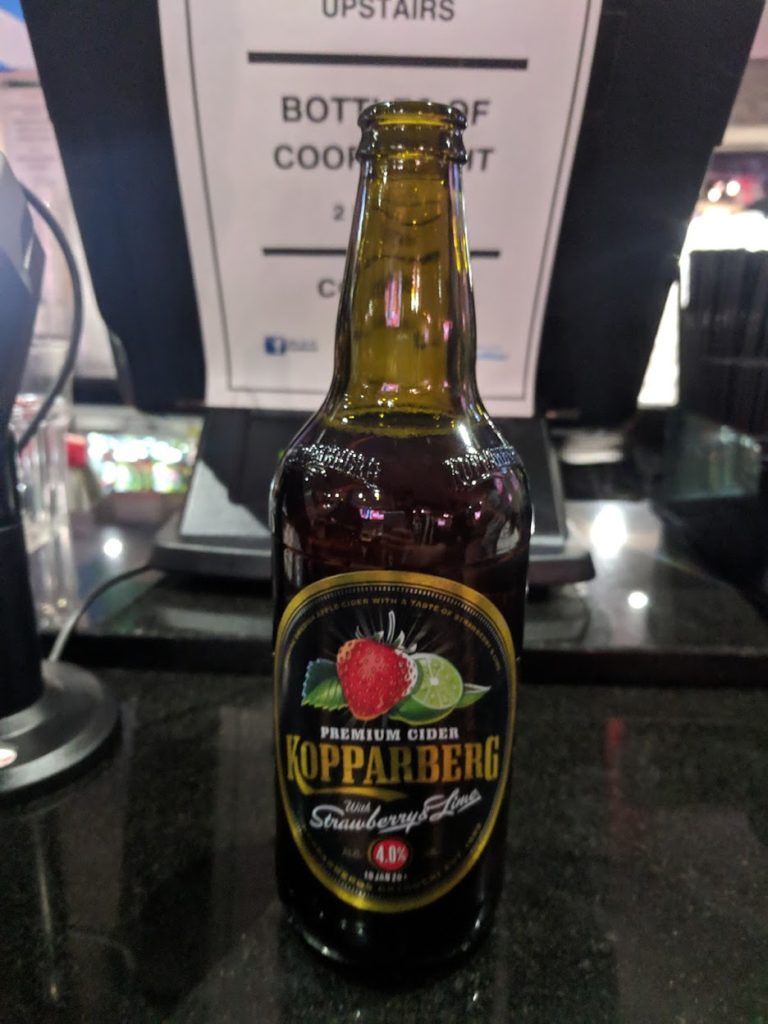 And after a pint there I headed to my seat and holy hell was it a place and a half: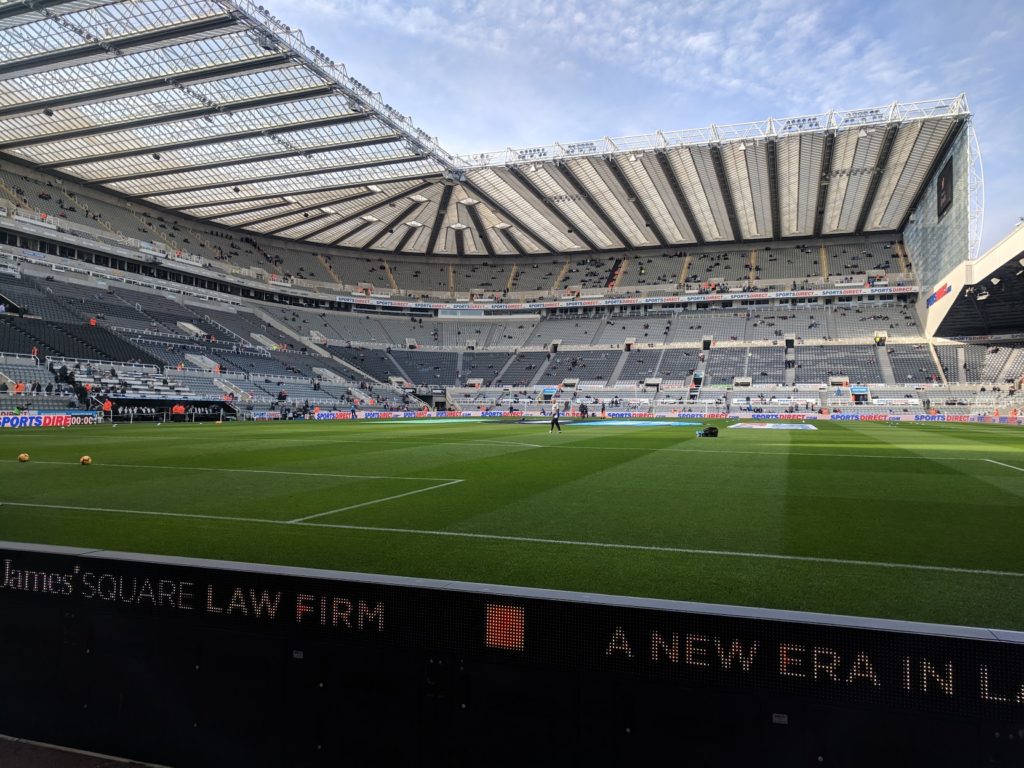 It was about this time that the realization of over a decade of being a Newcastle supporter was coming to life. I sort of broke down at the sight of it all.
It's kinda of hard to describe, and I'll probably talk about it more for game #2, but it was just a lot to take in all of a sudden.
Like seriously: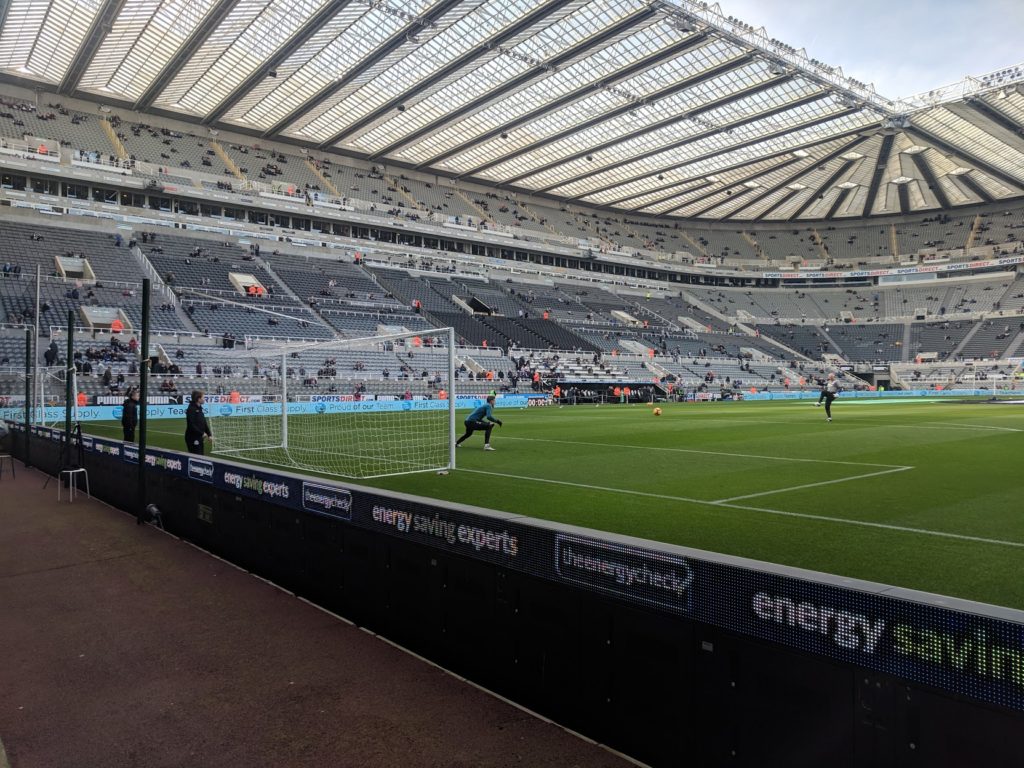 That red card: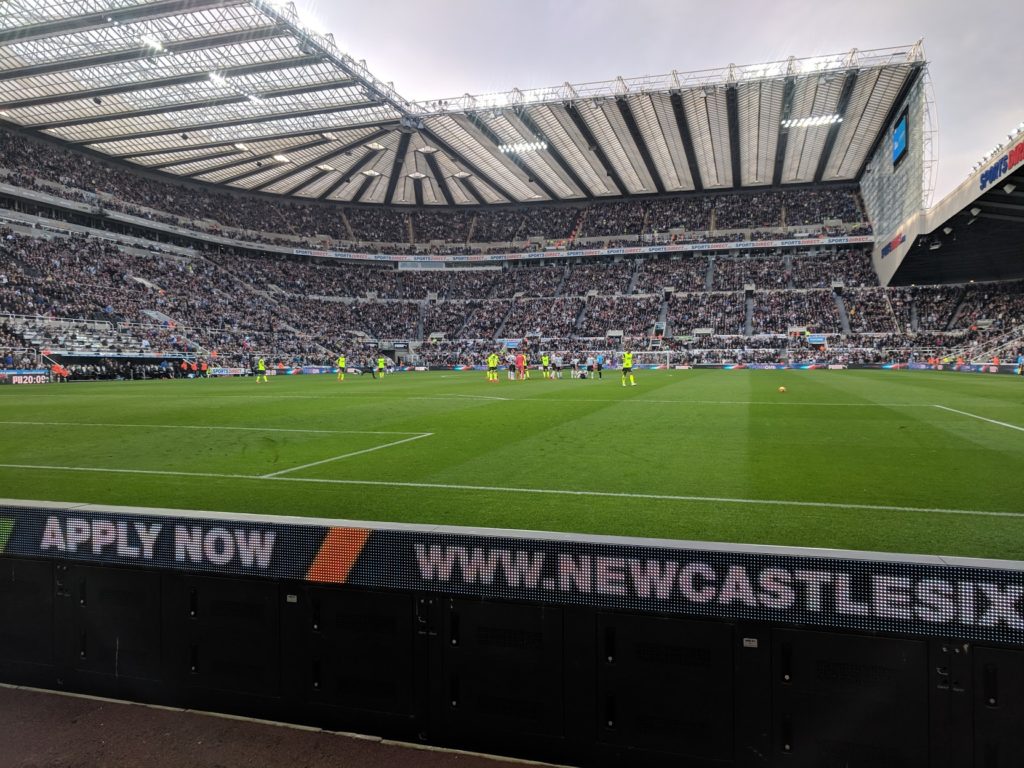 Goal #2: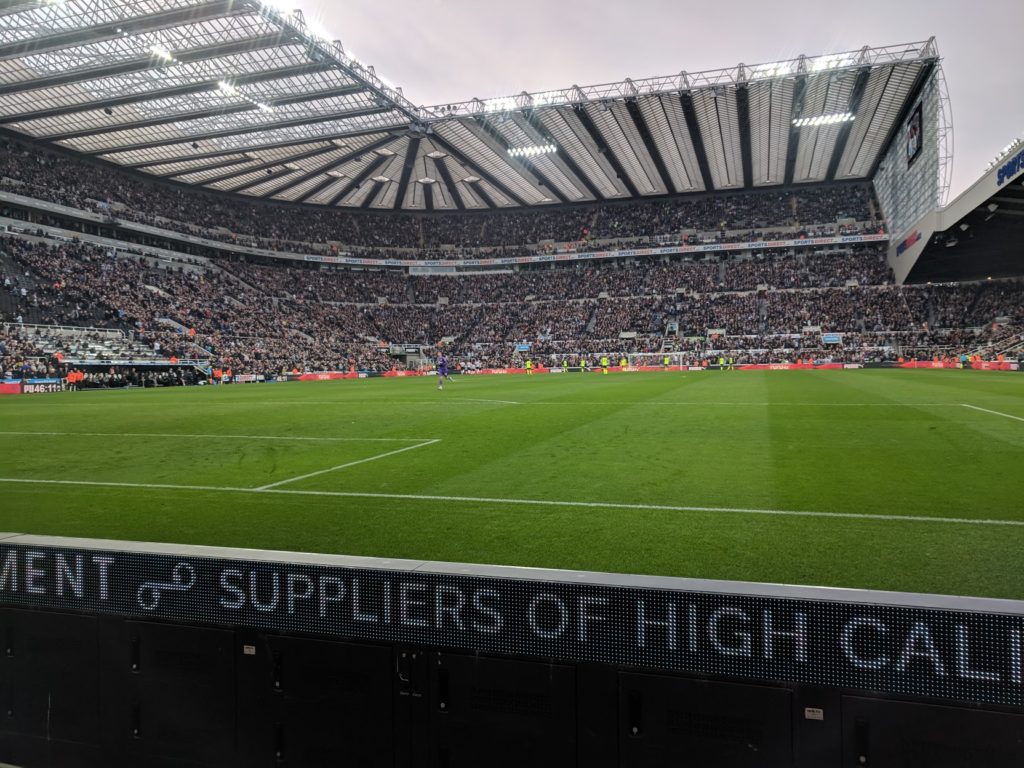 Do you think I'll be able to make it back?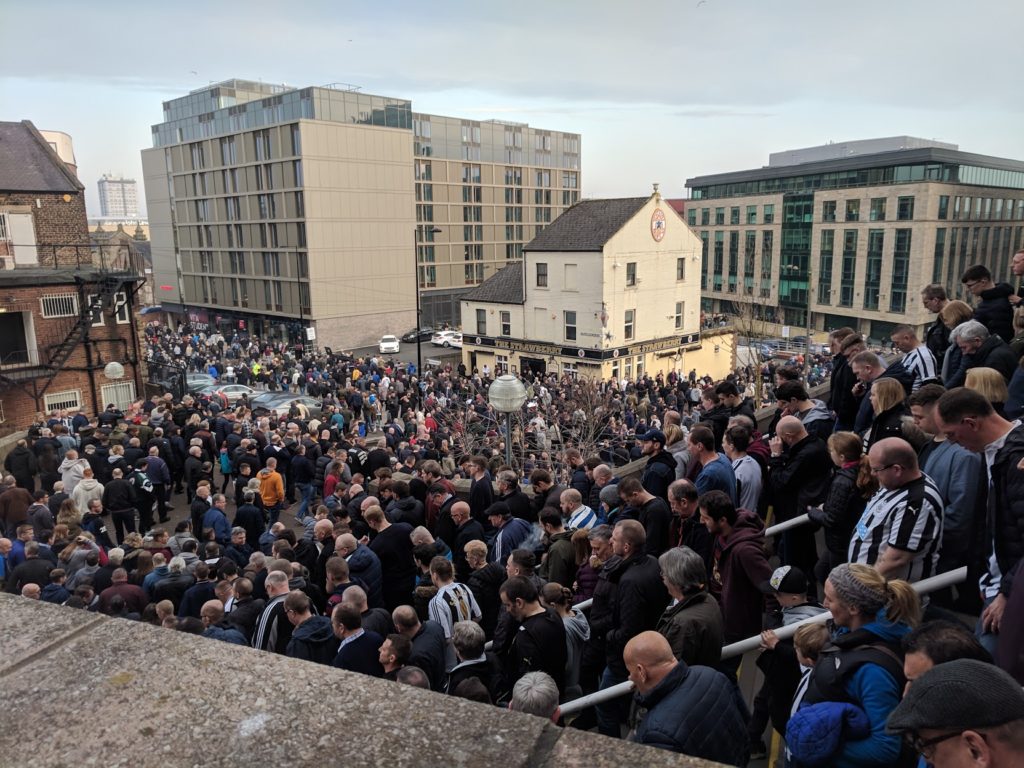 I did manage to grab some stadium grub: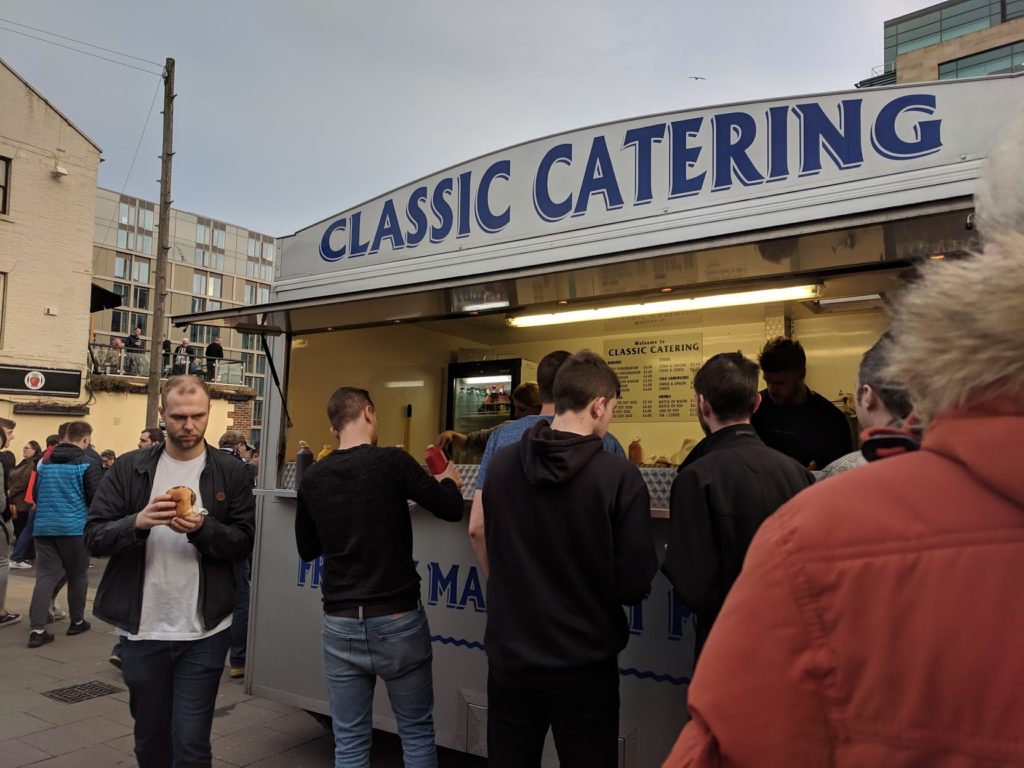 Tomorrow I'm headed to "Glasga" to watch Celtic, and while I'm not certain I'll be able to do a that-day update, I will certainly get something posted on Monday!
Cheers everyone.