After the Glasgow trip, I actually took to relaxing for a day. When I originally scheduled the trip, the Burnley game was on Wednesday, but by the time I arrived it had been moved to Tuesday to better accommodate TV broadcasting, which meant folks back home could've (and did) watch the game. It also meant that I could write this after the fact instead of burning the midnight oil.
Monday
My day off was mostly spent writing. I recently restarted writing book 4 after months of staring at an incomplete manuscript thinking "this is garbage, I should've plotted it out better before putting word to page". There were three goals that day: get a full English breakfast, go to the distillery, write. I don't have any pictures of the full English because I was getting the feeling the place I was at was not happy to have me (fancy-smancy), but I did get to the distillery where I managed to complete chapter 1 in a single sitting, which is impressive for me. It was about 40% new stuff, 60% reused, and of the reused there was a decent amount of editing that went into it.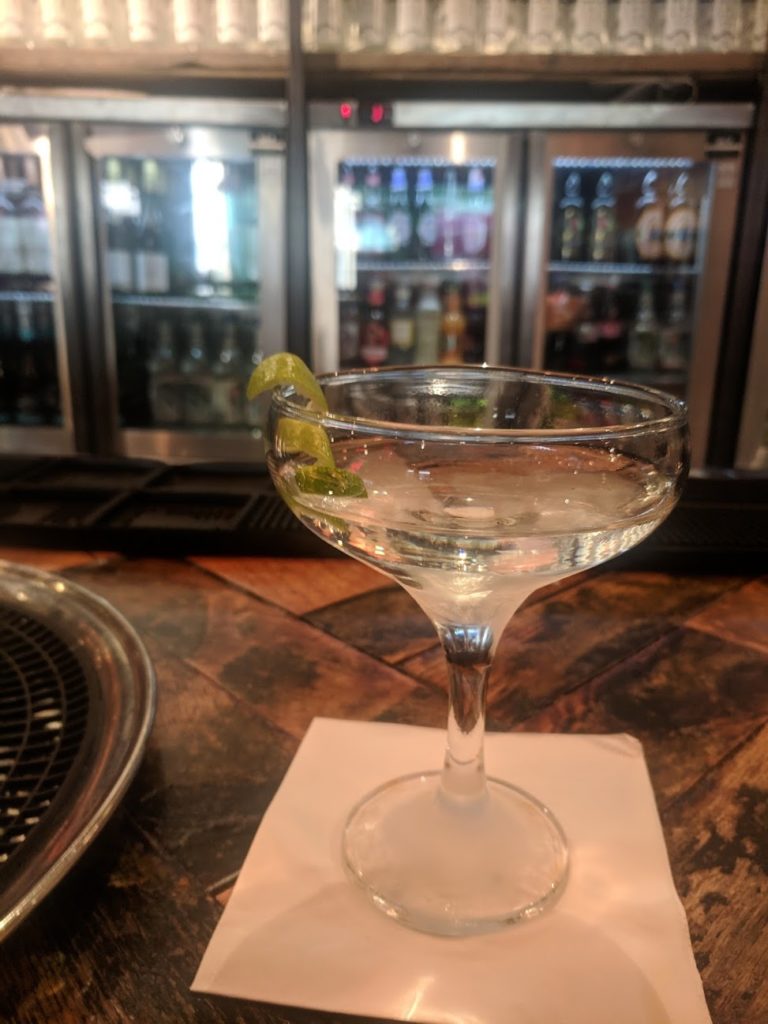 I also grabbed a bottle of gin and some socks for use at DCFC and Harper's matches: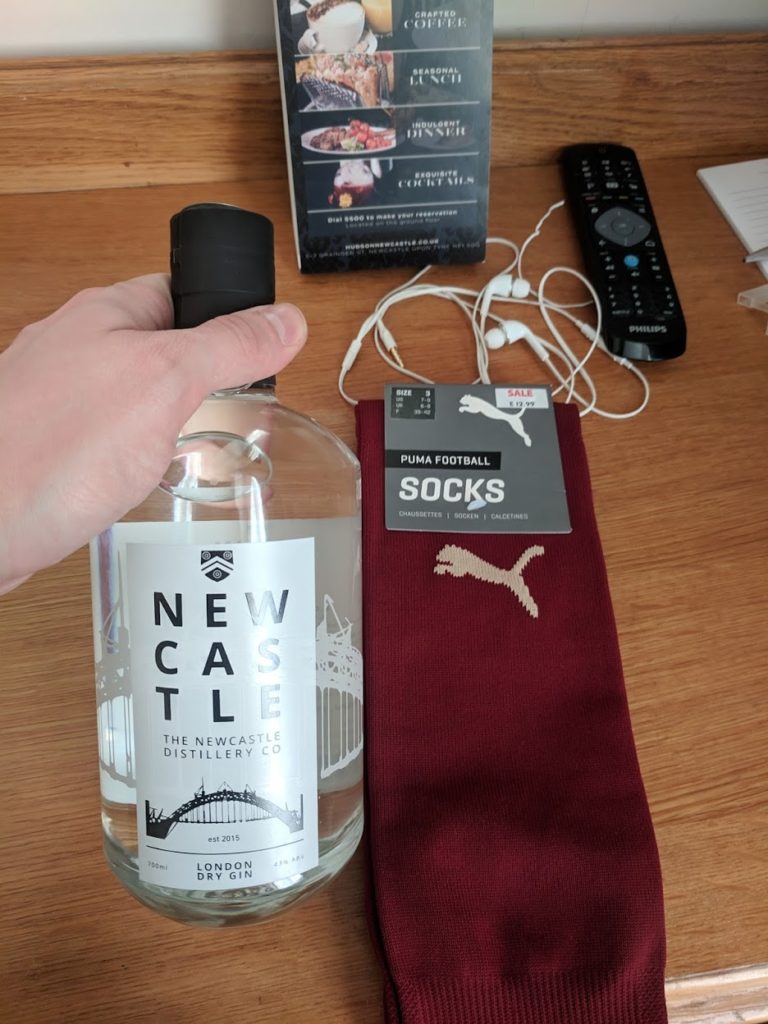 I also wandered around for a while and checked out the scenery again: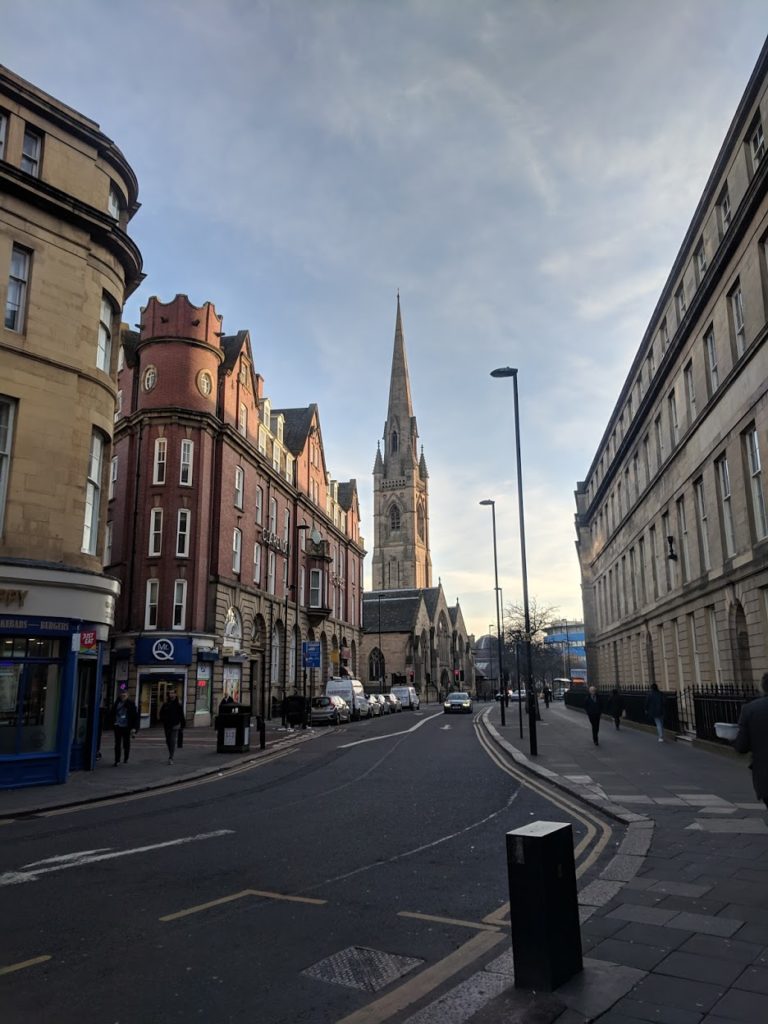 And finally I got dinner at a place where you can find this lovely mural: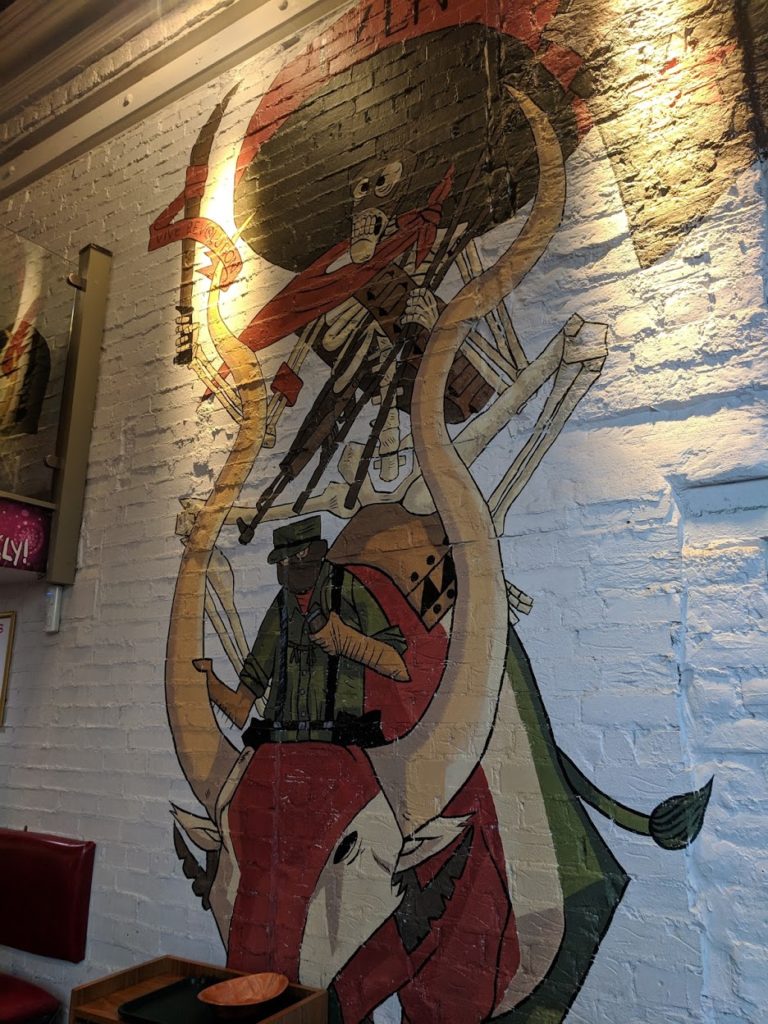 I covered the whole "Anarchist Burrito" saga on my twitter. Needless to say, the folks running the place had noooooo idea who the Zapatistas were. But the food was decent, so I might go back, though I am being pressured to go to Greggs as I write this.
Tuesday
Tuesday started with a little bit of writing and a lot of refusing to wake up. I met up with a friend of mine from the States who is studying down in Durham just south of town, and we explored a bit more, stopping at the Strawberry and candy shop not far from the stadium. Then we headed back into town and parted ways so that I could get ready for the game.
After taking a nap and chatting with Brigid a little, I headed back to the Strawberry once more for one final Newcastle pint (I promised myself I'd take a day off drinking on Wednesday) and to soak in the atmosphere one last time.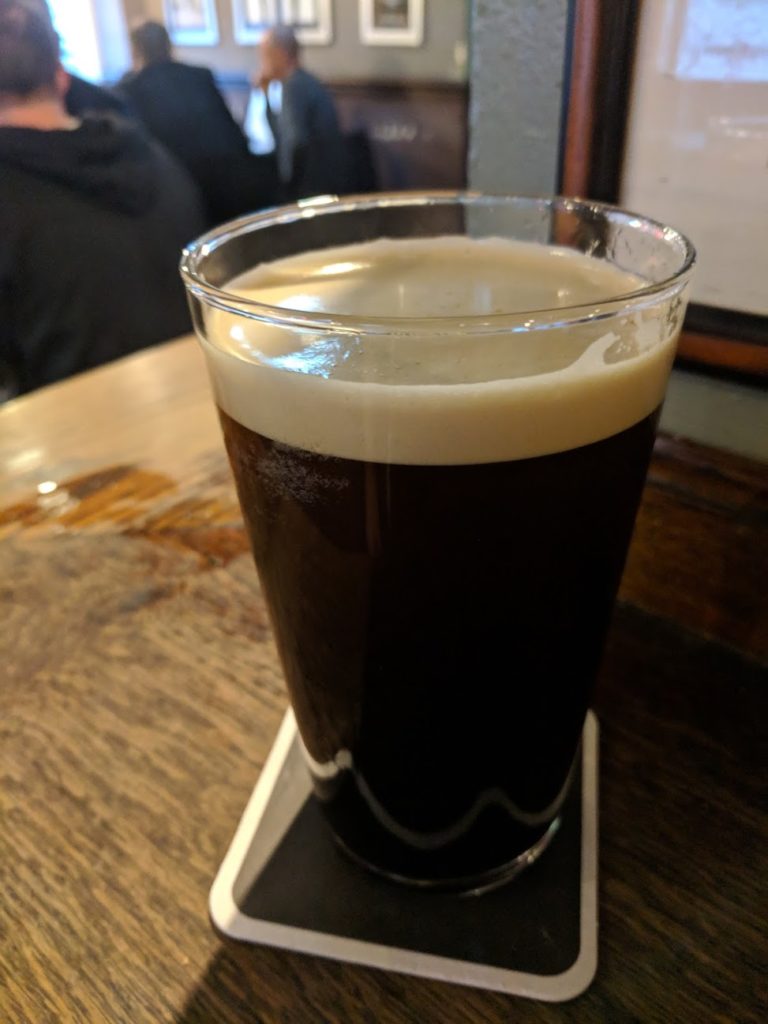 While I was there I ran into a group from the Toronto-area and we hit it off, then all of us got cozy with some locals who were meeting up with their friend from Burnley, which was a lot of fun. And then, finally, the time came to pack back into St. James' and enjoy life in the sun.
Or at least a massive array of day-bright lights that fucked with my camera.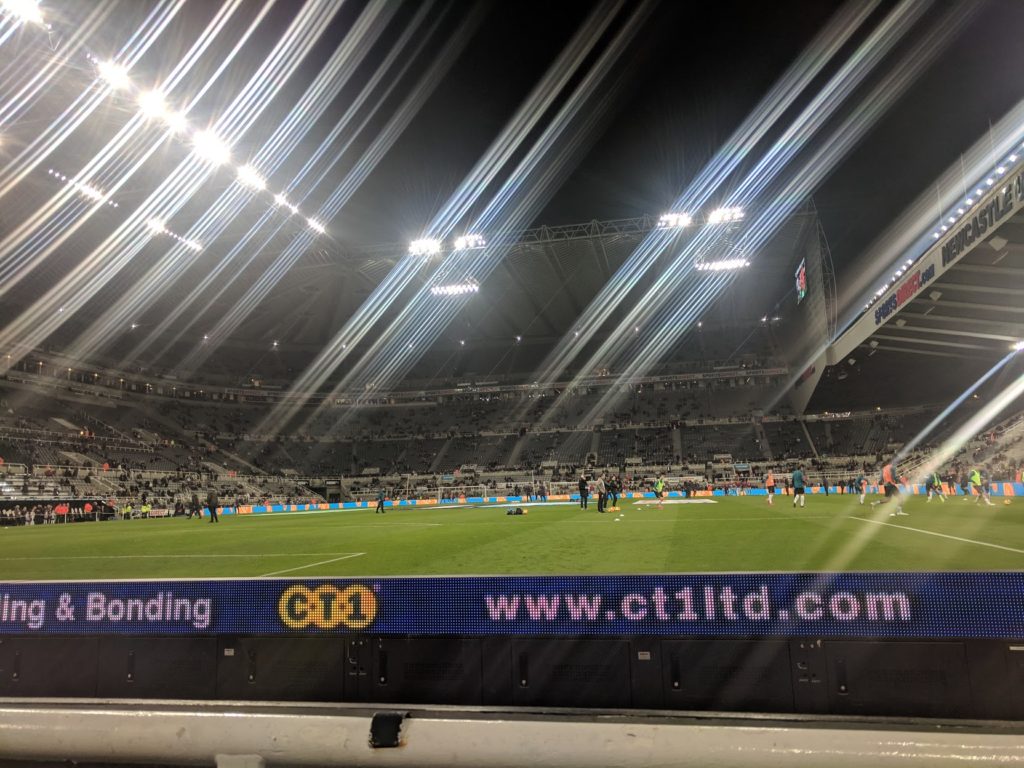 I don't know if I was just better awake this time, but the stadium was much more alive. Burnley is a bit of a boogey team for Newcastle, so there was a feeling that it'd be a bit of a fight. And the game was chippy. Burnley played a hard press most of the game to keep Miggy from fully utilizing his speed. When he could, it was always breaks down the wing, that'd eventually lead to traffic in the middle.
The crowd was much more into it. Chants were loud and often. It was a bit more like the Celtic match, with hits being celebrated as the game got pretty chippy toward the end.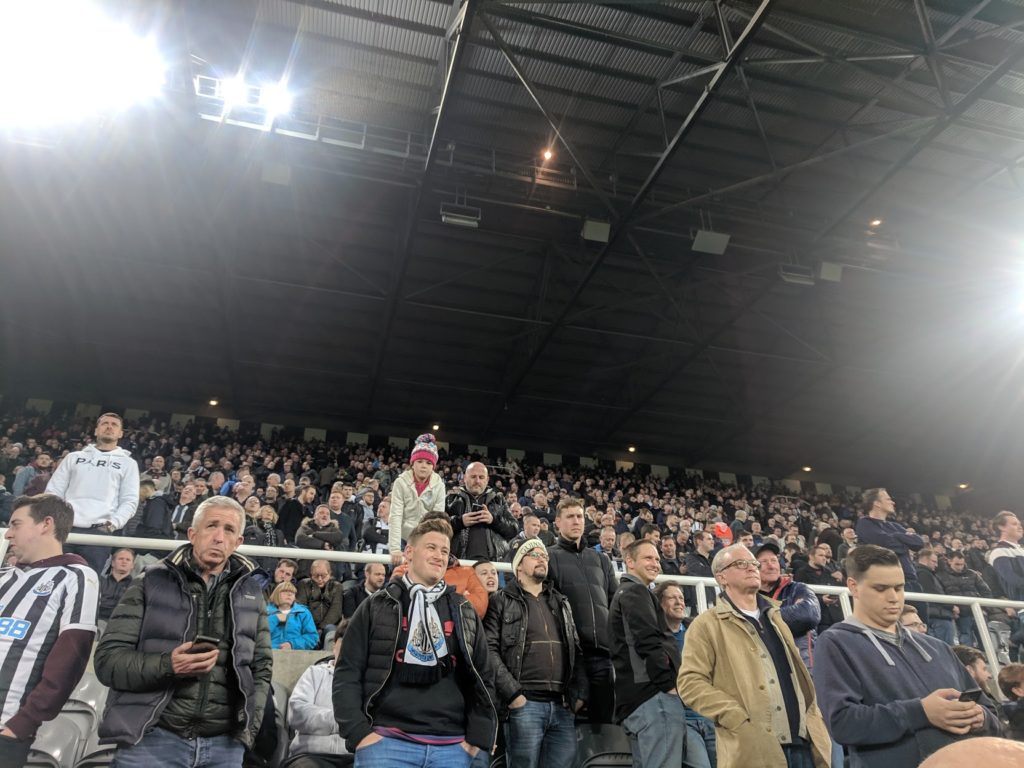 Newcastle scored twice on the far side of the pitch from me before halftime, and the just about came down. During the second half, Burnley seemed to be inching closer and closer to a goal, but luck and Martin Dubravka saved us more times than many of us were comfortable with.
Miggy did have a few runs toward our end, as did Perez and Rondon. Some got tantalizingly close, but bad luck or good pressure kept me from seeing a goal up close.
It was a big win for us, as it pushed up over Burnley on the table and well out of the relegation zone, though the fight isn't quite over yet. Fulham and Huddersfield are pretty much guaranteed to go down as of writing but only seven points separate Southampton at 18th and Newcastle at 13th. On the flip side, only five points separate Newcastle and Everton at 9th.  So at least the bottom half of the EPL is competitive.
The game ended, some people hung around to watch the monitors in the concorse, but I went to the foot trucks to get another disgustingly amazing steak and onion sandwich, which left me soaked in gravy.
All in all, Newcastle has been a lovely, wonderful city full of some great people. I loved every second of it and will definitely use today (Wednesday) to do a bit more exploring before the next bit of this journey – heading into the Lake District to watch Kendal Town and hopefully give them that Kendall bump I seem to be bringing with me.
As I sit here in my hotel room groggy and hungry (and definitely, probably going to Greggs after this), it's a good time to think about all of this and try to process it all. But I can't. I start to and then fade into just how crazy and amazing it all has been. I was really here. I really did see those games. Meet those people. Walk to and from stadium more times then I can count. Hopefully it won't be twelve years in the making for the next time I get here.
Until then, I'll miss it.