Mon the Hoops!
This is coming to you after the fact, because the trip to Glasgow was an all-day affair. So basically what happened was that between the Huddersfield game and the Burnley game I had a two day gap and didn't just want to sit around for two whole days aimlessly wandering because that would lead me to "aimlessly" wander back to the Strawberry and then drink all day.
So instead I purposefully wandered to Glasgow (known locally, apparently, as "Glesga") and purposefully wandered into a bar and drank all day until it was time to do something really fun – go to a Celtic FC match, something I had originally planned on doing, but thought might've been a bit hard to do.
The day started pretty bright and early with a trip to the train station.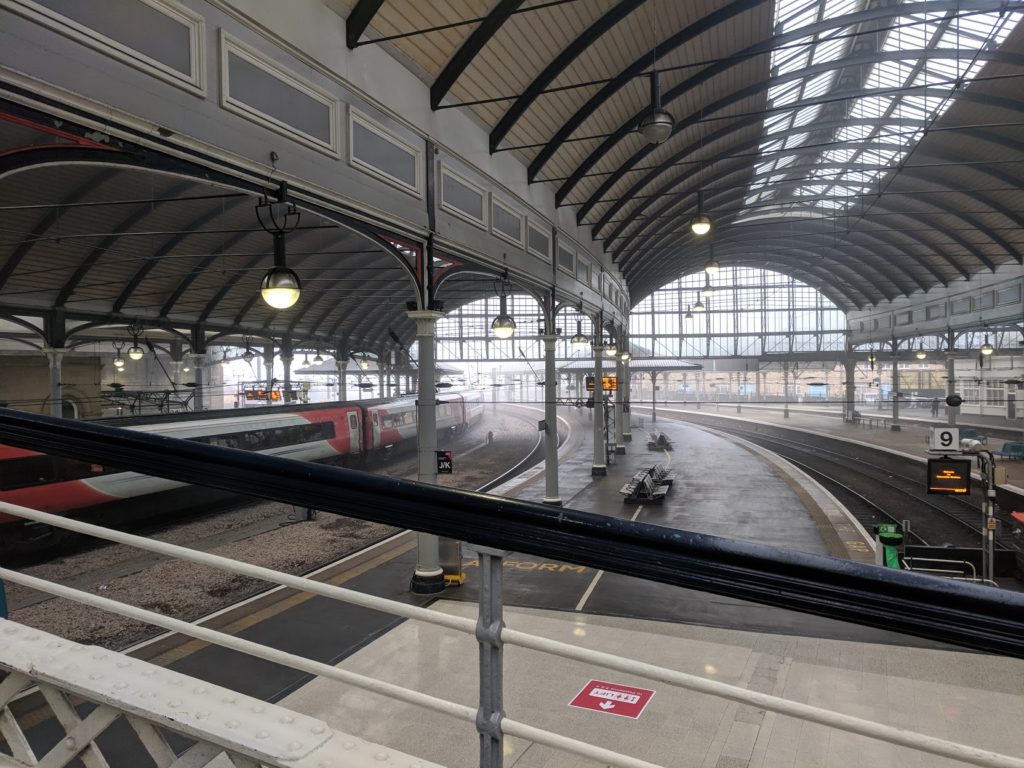 And of course a journey through the beautiful English countryside.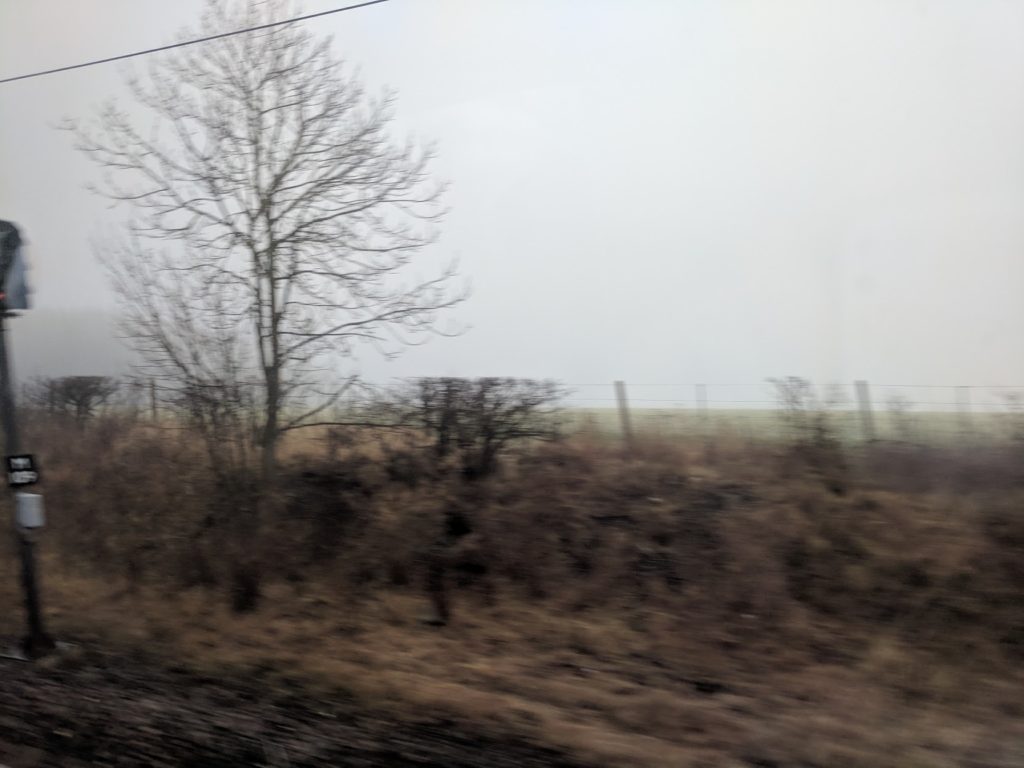 Look at all that majesty, folks. But I'm only kidding. The fog eventually broke up and there were some absolutely beautiful sights. Some I got pictures of, some that were blurry messes. Here's the town of Alnmouth.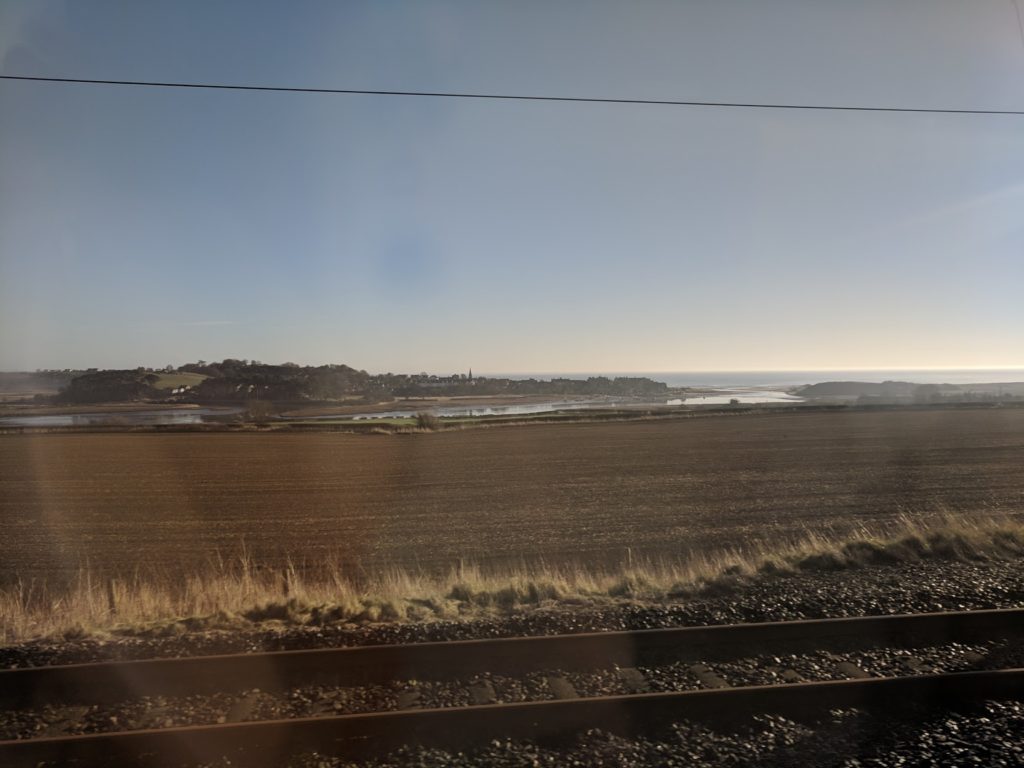 But I found Berwick-upon-Tweed to be absolutely picturesque.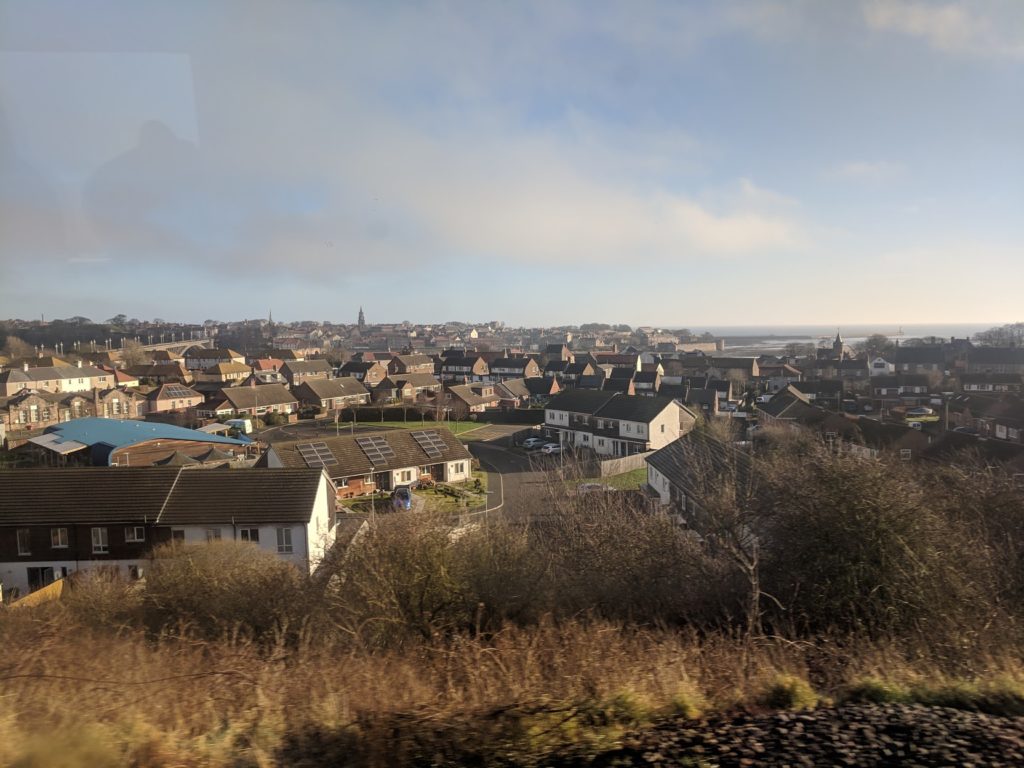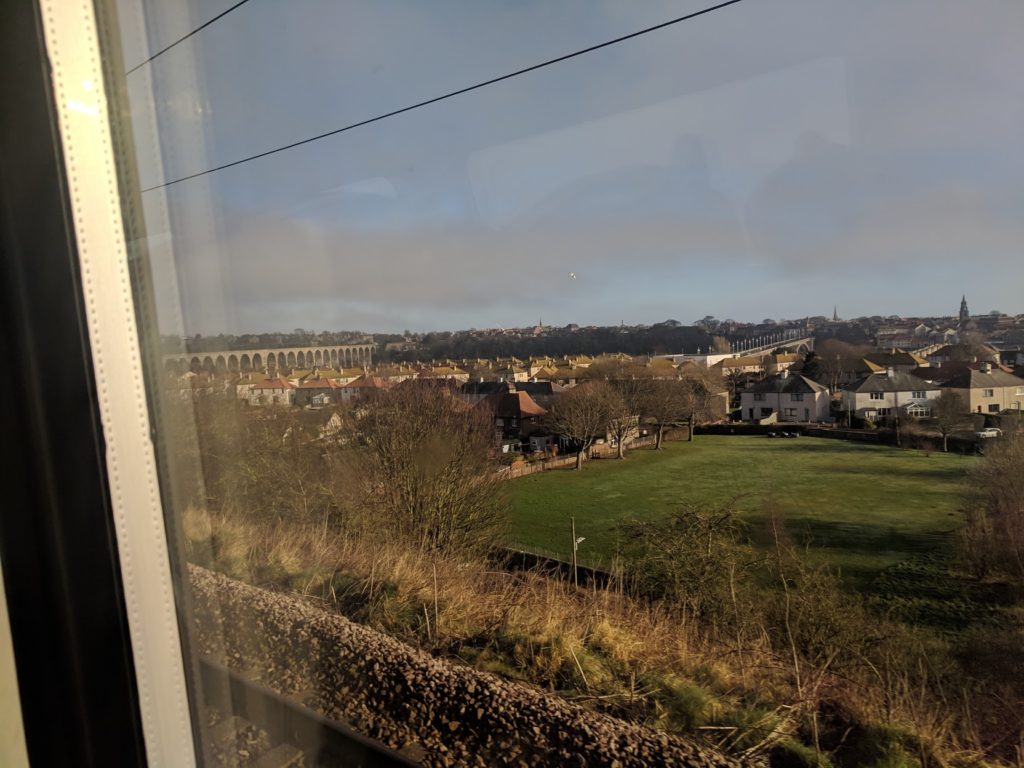 Along the way I had a cuppa and not much else as I watched the scenery go by. Once we crossed into what used to be the "Marches" of southern Scotland it really was like crossing into a new world. The little farms and the grazing sheep gave way almost immediately to rocky hills and towering trees. None of which you could photograph at 70mph, but they were amazing, and I really do wish I could share. Scotland and England are equally beautiful countries for very different reasons.
I made a train change in Edinburgh, a city which I saw, for all intents and purposes, none of. Then another ride to Glasgow on a train I was only 75% sure was going to Glasgow. Luckily it did go to Glasgow. One of the ticket-punchers was amused that I was planning on doing this whole thing as a "round trip", I didn't have the heart to tell him that five hours down and five hours back is normal for a soccer fan in the US, and that's by car, which does make it bother harder in some ways and easier in others.
Eventually I arrived in Glasgow and smartly got off a station early (could've probably gotten off earlier than that) which put me closer to an area of the city called "The Barras" which is sort of like Detroit's Eastern Market, only a bit rougher around the edges and also entirely full of people I can't understand. It wasn't a long walk, basically down High Street and then along Gallowgate, and I swear every city here has a street called "Gallowgate", which I assume comes from the street where the gallows and gates were and fucking hell guys.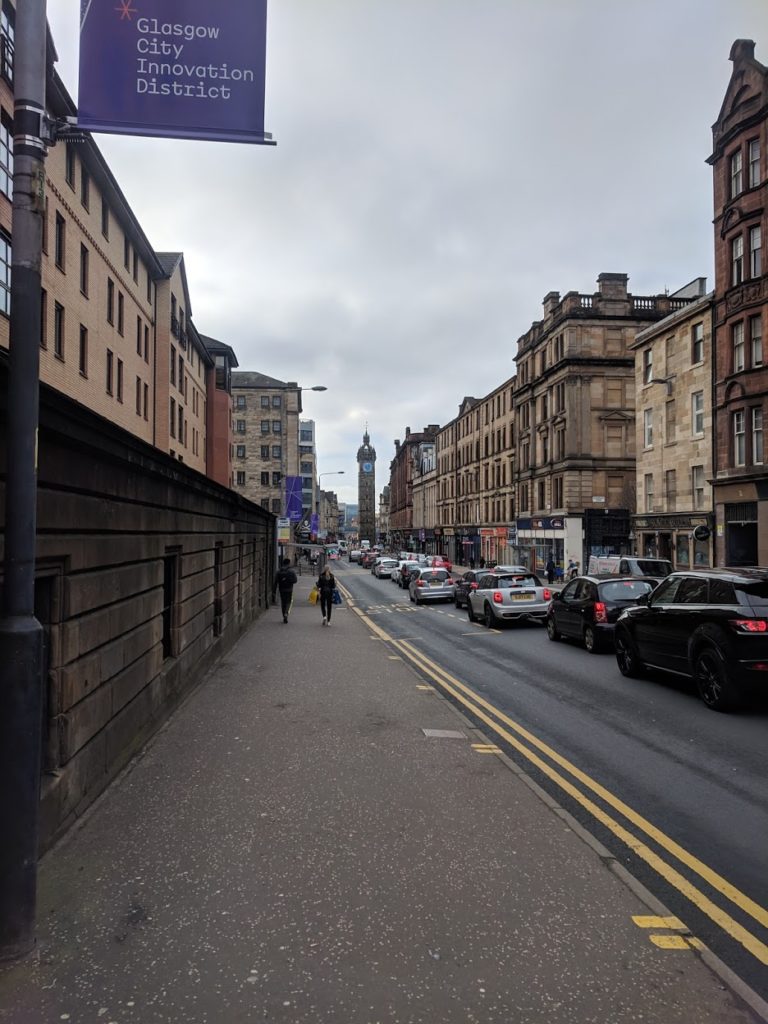 I found Glasgow to be a beautiful city in that way that old European cities are. Even when they're rough and tumble, there's a history and a story to them that sort of overwhelms the anxiety or apprehension of being far from home and instead forces you to think about how that bar is casually older than your country.
On my way to the barrows I ran into five lads from Kempten, Bavaria wearing the skull and bones of St. Pauli and with a shout of "Forza Sankt Pauli" I had five new friends and they had someone who had a better chance of understanding the local gist, though really what some of the Glaswegians were saying was a total mystery to all of us.
They (and I, actually) had been told to go to a place called "Bar '67", which was a great place to start any Celtic match, as it turned out to be as Celtic as a place could be without just being the stadium.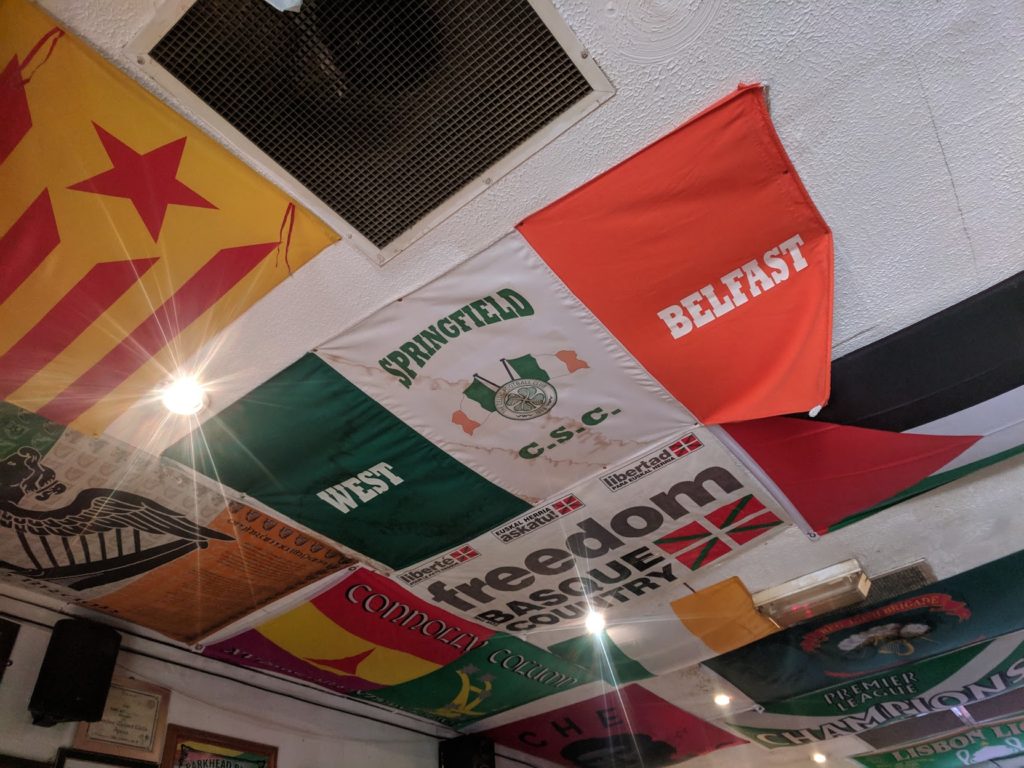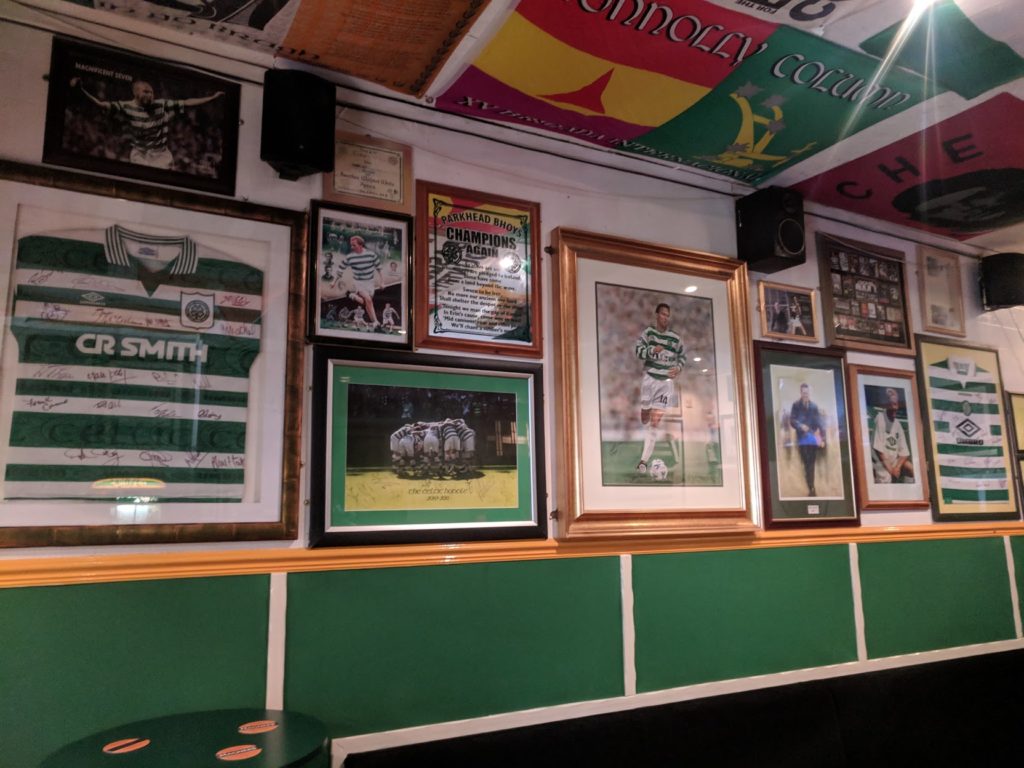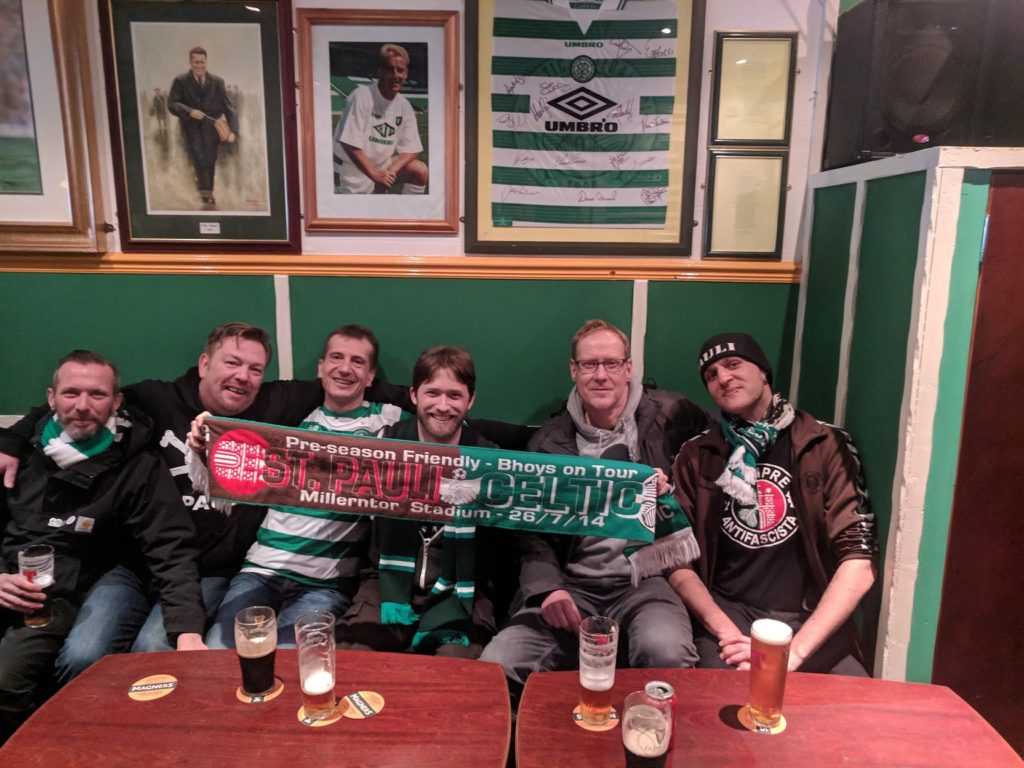 Edit: The Kempten lads were Michael, Helmi, Dino, K, and Schlossi. It was Dino's 20th or 50th birthday, none of us could figure it out.
The walk to Celtic park from the Barras is about 30mins. I heard conflicting information. Some folks told me that the walk took us through Rangers territory, but some local folks told me that wasn't true. What we did piece together was that might've been the case even five years ago, but things have quickly been changing, with more Celtic bars popping up around Celtic Park and more Rangers bars around Ibrox.
Regardless, it was a long walk that involved buying fries from a  Pizza Hut so two of us could use the bathrooms. But as you make your way eventually the word "Paradise" comes to mind, as the massive stadium rises over a green hill and between the apartments and malls.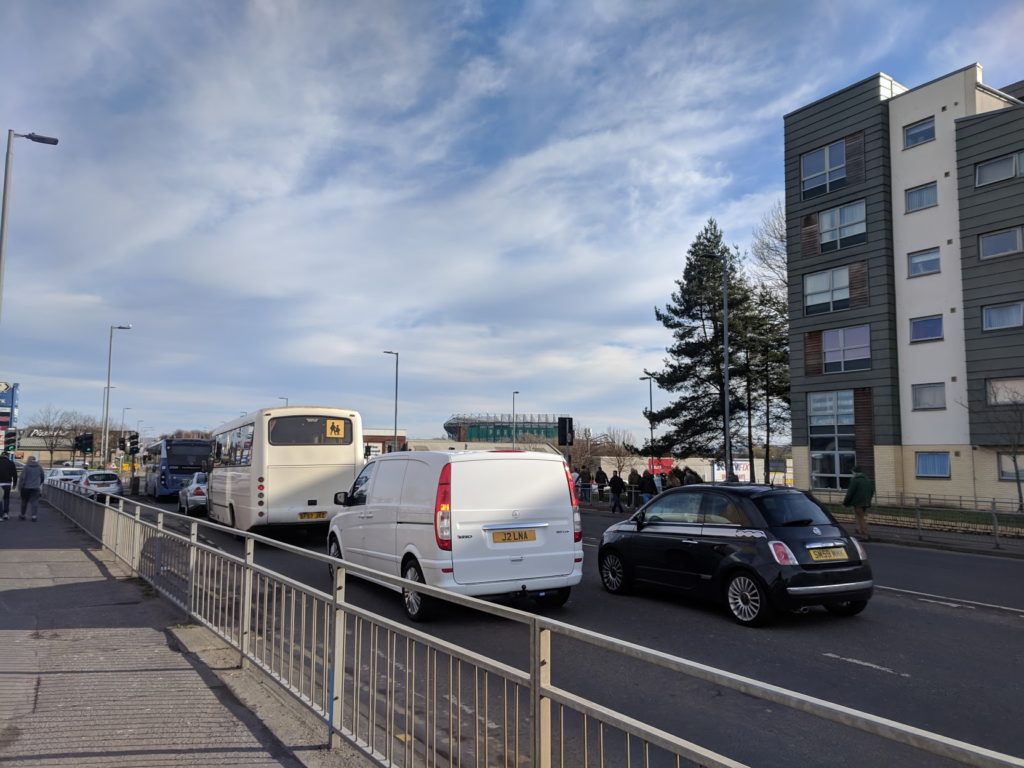 And we saw that it was good.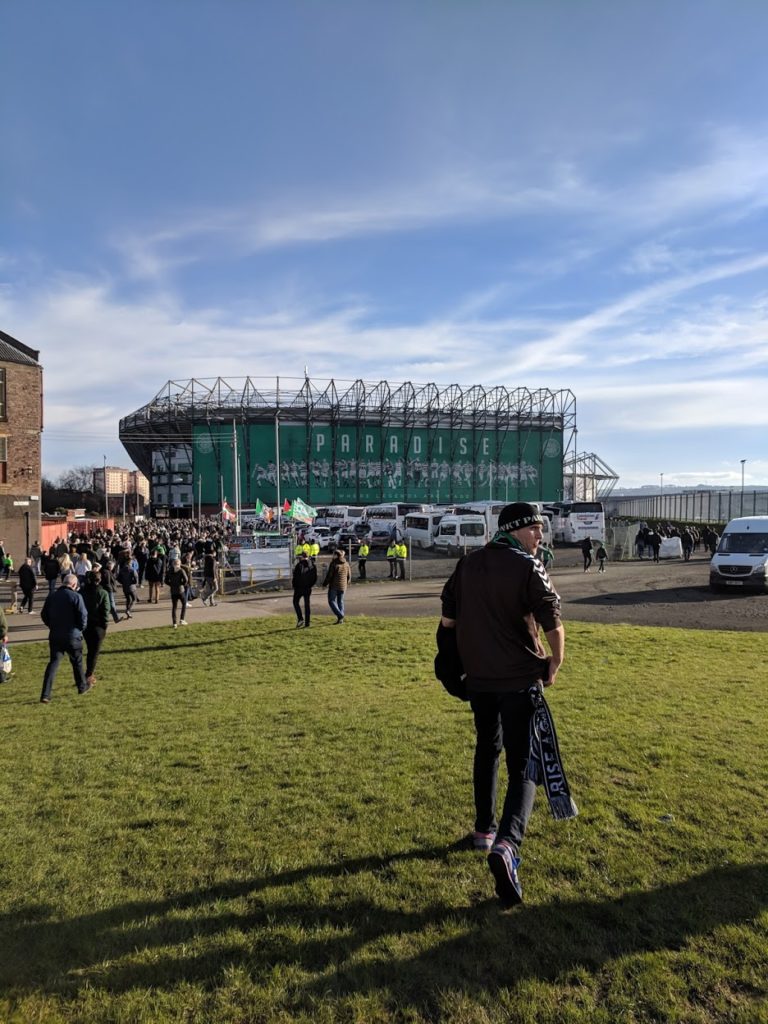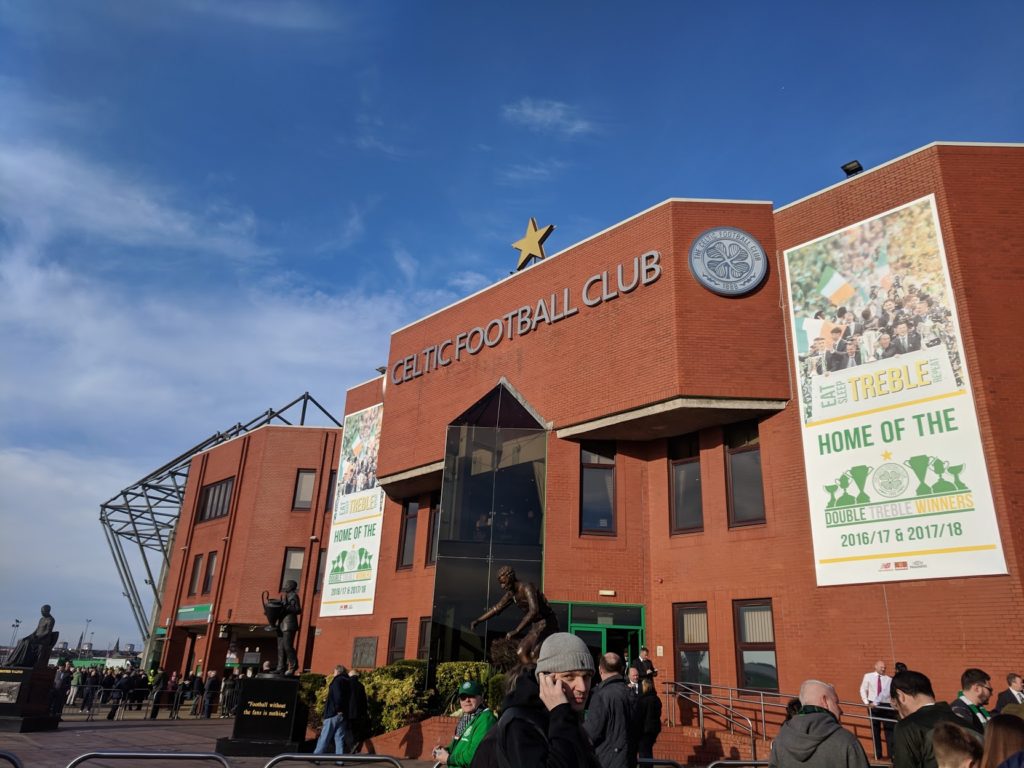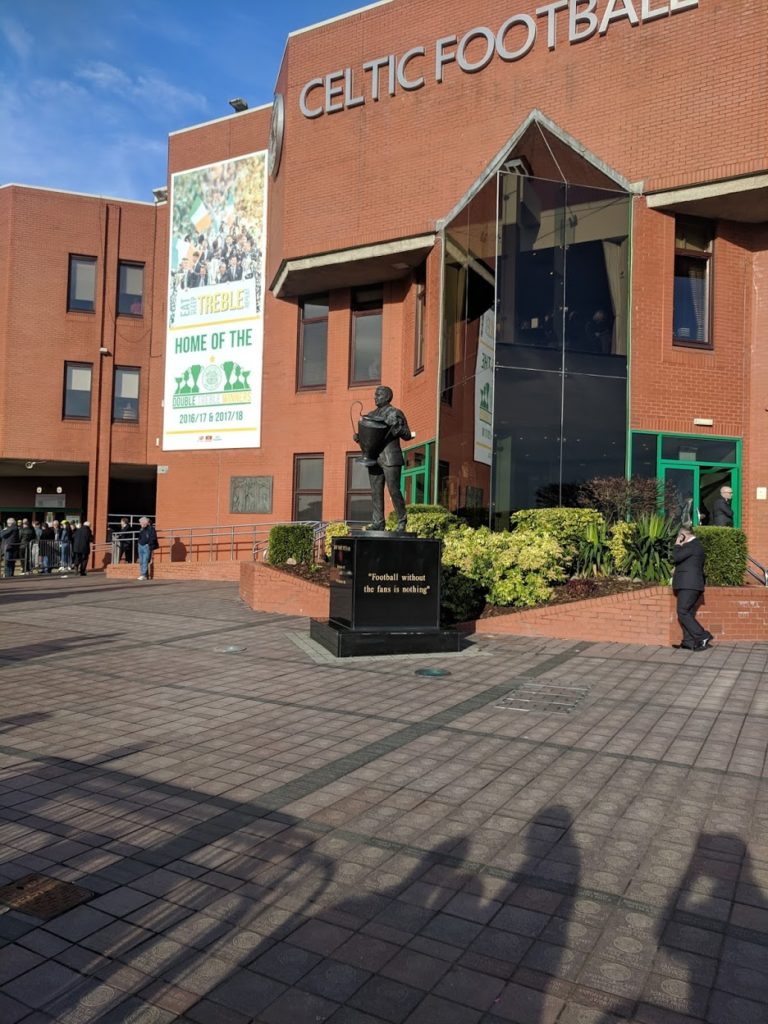 The game was massive, made more so by just how loud and just how into it the entire crowd was. Every hit on Motherwell was celebrated. Every hit on us was booed. When Motherwell manged to claw one back off a scrappy happening in the box, the Celtic fans booed and hissed so loud and so long I honestly thought the ref was going to relent and scratch it from the books.
And when we scored… oh when Celtic scored…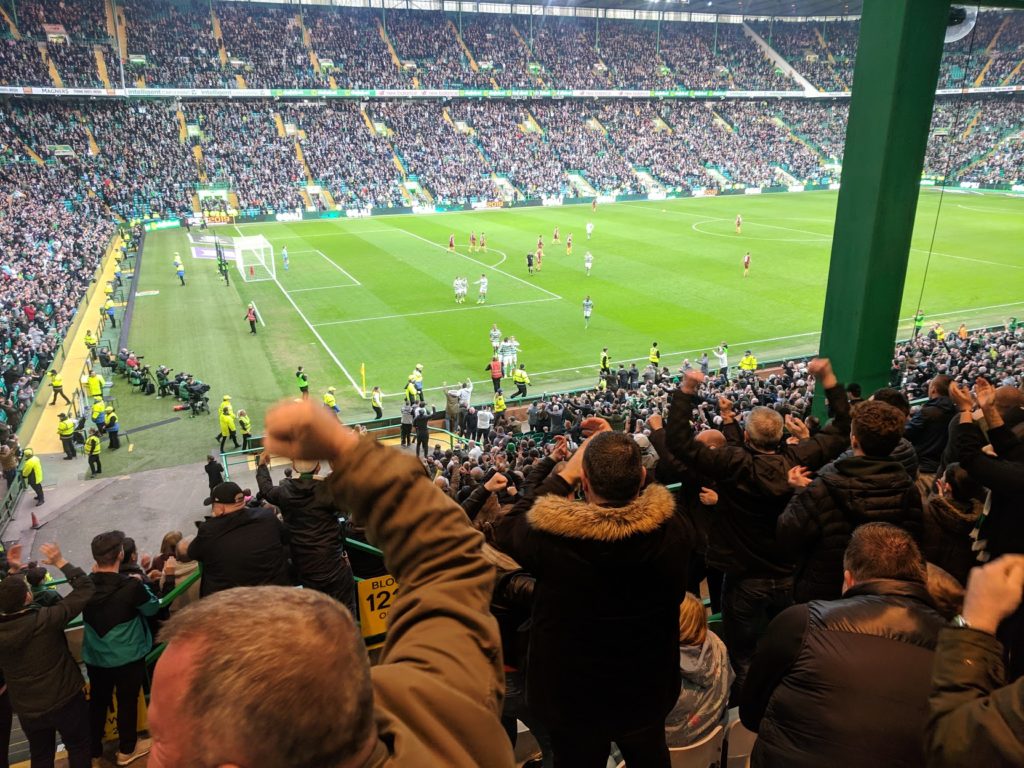 It brings me to tears thinking about it now. It was hugs and high-fives and arms around shoulders as we all cheered and chanted. And to think Celtic weren't even playing their 'A' squad, but to these guys it didn't matter. Celtic were playing and Celtic is Celtic, whether first, second, or third line.
I was planning on meeting back up with the Kempten crew, but I realized too late that if I didn't take the next train to Edinburgh, I wouldn't be catching a train to Newcastle. So I popped back into that closer station, skipping the one I was supposed to use, and headed back. Only to find that the usual train to Newcastle had been changed out for a different one. Luckily I figured out which was which and spread the word to some other Celtic fans who were headed back along the same way as me. The platform manager kept trying to explain and finally I had to say "I don't care where it's going, so long as I end up in Newcastle." The Celtic fans headed to Berwick had a laugh too, we were all tired and drunk and just wanted to know we'd be home.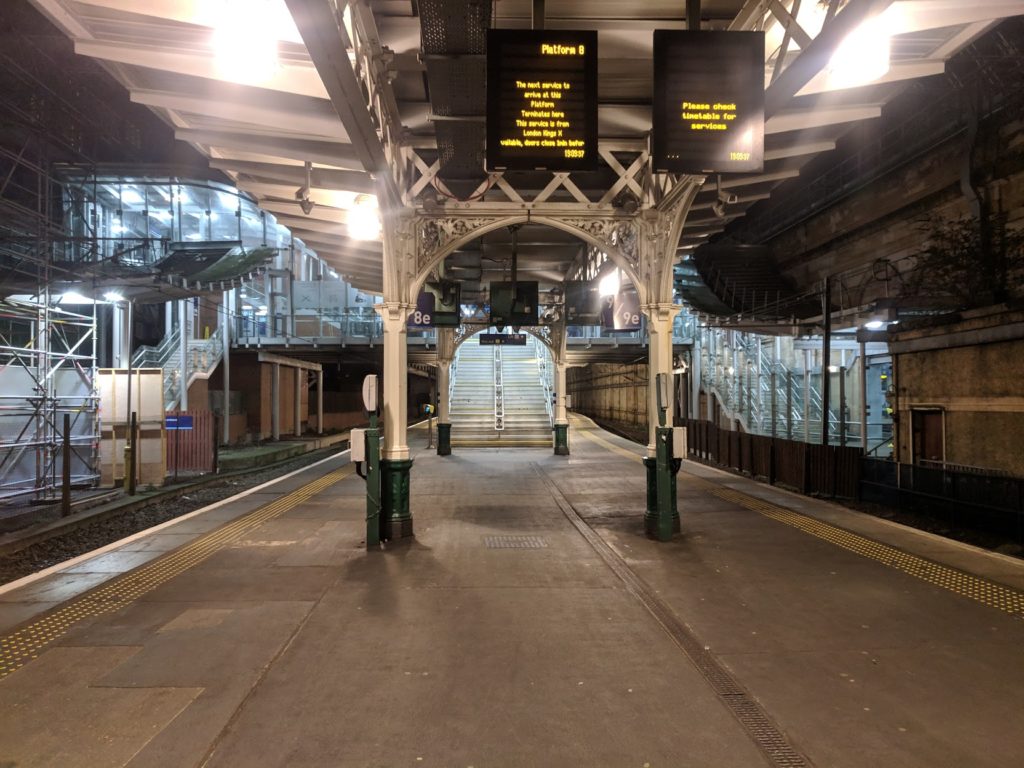 Actually, when they got off, one recognized me through the window and gave a wave. Because so far, football has done nothing but make me friends wherever I go here.
And I think that's pretty amazing.